New Podcast: Preparing for the Tablet beta test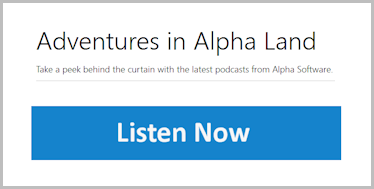 The latest episode of Adventures in Alpha Land is now available for your listening pleasure.
The first public beta test for our Tablet app development tools will be released in a couple of weeks, so I sat down with Selwyn and Dan to discuss the release plan. This podcast series was started to give people a transparent and honest view into Alpha's development process. This podcast is a great example of that process.