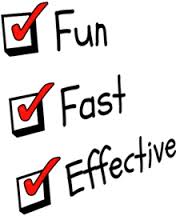 This article was submitted by:

Jason Martin
Martin Online Services
Australia



It comes as no surprise that applications can be built fast using Alpha Anywhere as a RAD platform but let's face it, every new platform takes time to learn.

Having followed the suggested getting started pathway of videos and building the example applications, it quickly started to make sense but I soon realized that the key to learning Alpha Anywhere was not learning a new technology but was to learn a new way of thinking about applications.

The highly flexible components in Alpha Anywhere allow me to take a completely new approach to application design.

Applications built with the Alpha components respond live as a user is interacting with it; validating, saving and retrieving data as it goes. I now needed to think in terms of components, the relationship between components and how the components interact with each other.

The real power is seen once you start embedding components inside components.

So how did I learn to change my thinking and get my head around this component stuff? An expert showed me how it is done, step by step.

The hidden gem in Alpha Anywhere is the extensive library of videos.

The video search finds relevant learning videos fast. (Note check out how the video search application, built in Alpha Anywhere, responsively adapts depending on whether you access it from a desktop browser or from a mobile device.) It is like having an on-demand trainer ready to provide you with a short sharp lesson on specifically what you need to know at that time.

Prior to looking at Alpha Anywhere, I had never built a mobile application but I realized that mobile development is a critical element of building business applications for the future.

I was astonished by the simplicity and quality of mobile application development in Alpha Anywhere and the capability to these deploy mobile applications to multiple mobile platforms is critical to meeting the future demands of my business clients.

Whilst Alpha Anywhere comes with extensive documentation and an active developer forum which are really valuable, it is the Video resources that set Alpha apart from the competition. The Alpha videos have accelerated my learning of a new approach to software development and I have now embarked on the exciting path of building a commercial SaaS application in Anywhere in an industry that I am familiar with.