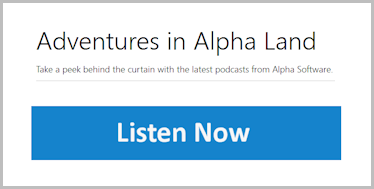 Our latest episode of Adventures in Alpha Land is now available for your listening pleasure.

Dan Bricklin interviews Ben Bajarin, Principal Industry Analyst of Creative Strategies, Inc, on the huge potential for tablet apps by corporate users. Ben has been researching tablets since before the iPad appeared, and has some fascinating insights into their ability to digitize tasks done by workers in the field who don't sit at a desk. The classic paper form on a clipboard is one of the last business processes waiting to be computerized, and Ben explains how that will be done in the near future. Listen and learn!


---

Adam Green is an independent web developer, who is acting as a consultant to Alpha Software on several projects.