Video: Sample business application built using Alpha Anywhere's RAD mobile app development tools
Our mission with Alpha Anywhere is to build a highly productive system of RAD mobile app development tools that empowers developers to efficiently build real world business applications in a fraction of the time that it would take with alternative systems.

Along these lines, we recently received the below email and video from Jay Talbott who runs Talbott Associates—a well respected Alpha development consulting firm—detailing how a member of his staff used Alpha's RAD mobile app development tools to quickly build an app for a customer. Incorporating jQuery, stored procedures, external charting, and more, this app enables the customer to quickly and easily analyze the enormous amount of critical data they need to run their business.

---

Dear Richard,

I am especially pleased to send you this video for a few reasons. First, Nate Mitchell, who created the application featured in the video, and who made the video, has been working with me for about a year. Thirteen months ago, he could not even spell Alpha, and now he is making his living from creating Alpha applications. This is a great testament to the fact that Alpha is a wonderful development tool that can be used to create great apps in a short period of time.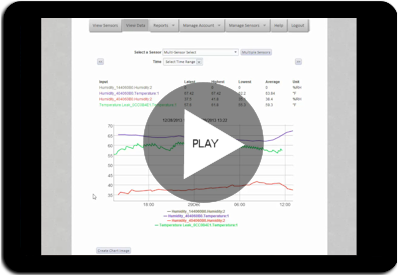 Second, the client featured in this app has allowed us to create this app for them to enhance their overall customer experience. A wireless sensor that send a temperature or humidity reading to a remote SQL database every few minutes is not worth too much unless the customer can easily analyze that data. Nate's app lets the user take a tremendous amount of information and make sense of it very quickly though grids, graphs, reports and excel exports.

Finally, I am very pleased that Nate agreed to work with me and his work deserves some exposure. He is a wonderful asset to my business, and I am fortunate to work with him. Nate is also a trainer with Twin Peaks Research and presented during the Twin Peaks inaugural Alpha Anywhere training.

Thanks for a great product, and keep up the good work. I trust 2014 is a great year for Alpha Software Corporation.

All the best,
Jay