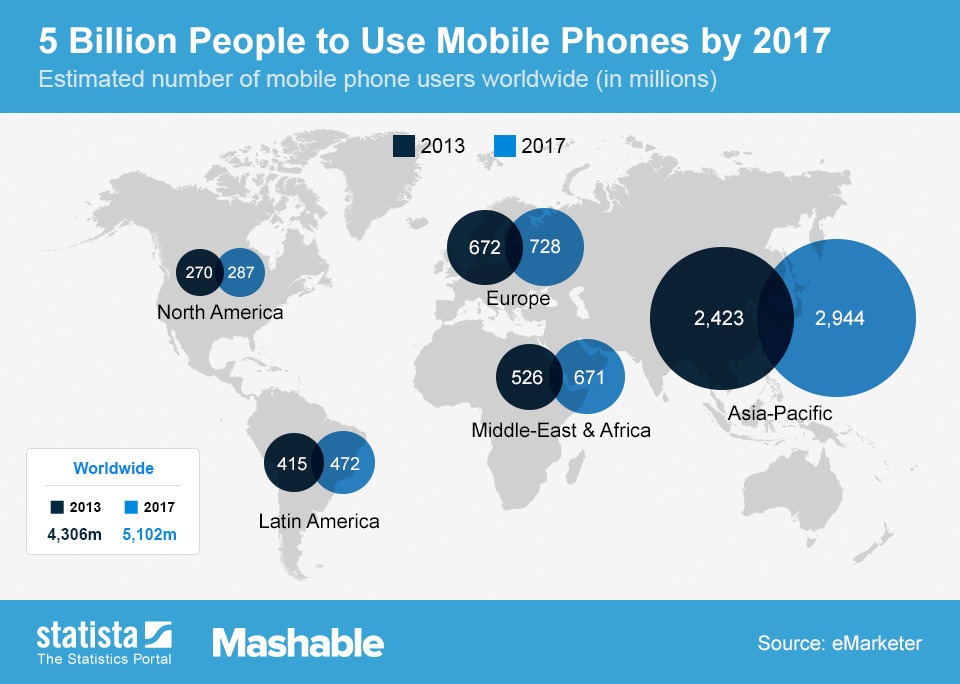 Don't think mobile apps are a right fit for your business? Think again.

Mobile technology has ushered in a new era of the digital age where apps have replaced conventional software and are revolutionizing the way organizations interact with their stakeholders. Businesses of all sizes and across all industries are throwing their hat into the ring, utilizing mobile apps in a variety of novel ways to attract, engage, and retain customers.

Mobile apps are for more than just smartphones

The allure of apps has expanded well beyond smartphones. Tablets, e-readers, "ultramobiles" (e.g. slates, hybrids, Chromebooks and the MacBook Air), and even PCs are now able to support mobile applications. Sales of larger touchscreen devices have skyrocketed since 2012, meaning businesses have a lot more to think about when developing apps.

As mobile apps are no longer confined to smartphones, organizations need to think outside the box


The customer-centric restaurant industry was an early adopter of innovative apps that took advantage of tablet-sized devices. Forward-thinking restaurants across the country began offering iPad menus as early as 2011. In contrast to paper menus, these digital menus provide customers with a fun, informative, and interactive experience. Bones, a restaurant in Atlanta, utilizes tablets to display information about its extensive wine collection, while Lark Creek Steak in San Francisco uses an app to inform patrons about its various steaks. Other restaurants have developed applications for customers to build their own milkshake, pizzas, and burgers.


The cruise industry is another example of a business sector that has fully embraced technology. Celebrity Cruises also offers touchscreen tablet menus in its restaurants. Cruise giant Royal Caribbean has taken things a step further by introducing a large screen touch application onboard its ships that provides passengers with an interactive map, live information regarding venues and live shows, and a real-time indicator of wait times at the ship's various restaurants.

Other industries are also taking advantage of the media-rich interactive displays that mobile applications make possible, using them for maps, customer service stations, and media displays. Connected with a PC, LED and LCD touchscreens can be used for a variety of different purposes. For instance, property development and real estate organizations can use large touch screens to display images, floor plans, and virtual tours in a manner that is intuitive and engaging to potential clients. A similar concept can be used in retail establishments to advertise promotions and contests, gather customer information via forms, and place orders.




These kinds of alternative applications are not restricted to B2C relationships. Businesses can also use apps to supply other business and investors with striking visual reports, presentations, and marketing material

How to get in on the action

Getting started with application development can sometimes feel a bit like jumping on a treadmill at full speed. There is a lot to think about in a compressed span of time. Given the diversity of the app-enabled devices on the market today, the best solution for businesses looking to develop applications quickly and easily is to build them with HTML5.

HTML5 applications combine lower development costs with a high ROI compared to natively built apps. The main advantage to HTML5 is its adaptability. Unlike native apps that are specifically designed for one operating system and one screen size, an HTML5 application can provide a native experience to all types of smartphones, tablets, and even PCs. This also makes it easier to administer, update, and modify applications, as changes do not have to be propagated across several platforms.

Given the current technological landscape, mobile business apps that engage customer, employees, and other businesses will soon be the status quo. Organizations can gain a real edge on their competitors by becoming early adopters of this surging trend.