Alpha Software's Director of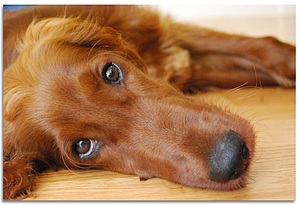 Sniff Testing, Clifton Rabins, would like to take a moment out of his busy day developing and testing software to remind all Alpha Software friends and family that this weekend is National Pet Adoption Weekend.
National Adoption Weekend
November 9-11, 2018 at a PetSmart store near you.
PetSmart has helped save over 8 million pets through adoption. Help PetSmart keep the momentum going during PetSmart Charities National Adoption Weekend at your local PetSmart store November 9-11, 2018. This year's goal is finding forever homes for 25,000 pets! You can adopt your own new best friend from a PetSmart store near you.
---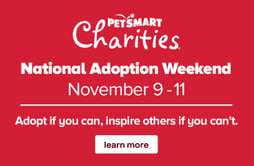 Simply click here to find the right new best friend for your family.
---

Clifton hopes you'll consider adopting a new best friend, but if the time isn't right he hopes you'll inspire others by posting a photo of an adoptable pet with #PicMe on Twitter, Linkedin in Facebook and sharing a link with more information: https://www.petsmartcharities.org/
One single post could inspire someone else to adopt a pet in need!
Clifton thanks you in advance for helping out his furry friends!
Get more information on PetSmart Charities National Adoption Weekend or Search for a New Best Friend