Alpha Anywhere chosen to replace large MS Access Windows app with a web and tablet application for a 9,000 person company with 180 offices worldwide
When global engineering company Golder Associates, which counts over 9,000 employees in 180 offices worldwide, realized it was time to move a large MS Access application to the web so that they could continue growing effectively, they went on an exhaustive two year investigation of application platforms and development partners who could convert an Access application into a web application while accommodating the needs of their business.
When it came down to selecting a RAPID development environment that could provide the robustness, scalability, completeness of features and the ability to run on the web on personal computers and on mobile devices they decided that Alpha Anywhere was the clear choice. Web App Express, a leading Alpha application development consultancy, was selected to build the project.
Project Overview
Golder Associates provides many services to its clients, including internal health and safety monitoring for global oil companies. It was one of the legacy systems used in this health and safety monitoring that was targeted for replacement.
Client Business Type: Engineering and Environmental Services Provider
Client Reach: Global – More than 9,000 employees working from 180 offices worldwide.
Client Goal: Conversion, upgrade and migration to the web of mission critical legacy systems.
Chosen Development Partner: Web App Express Ltd.
Chosen Technology Platforms: Alpha Anywhere Development and Deployment environment / Microsoft SQL Server back-end.
Outgrowing  MS Access
The reasons that Golder Associates targeted this system for replacement, and decided to convert an Access application into a web application, were many. Firstly, the system "front-end" was written in Microsoft Access. At the time of initial development, it was believed that the system would have only a handful of users, so Access appeared to be a suitable platform choice. Over time however, the importance of the application grew inside the organization and the number of users increased. As the number of users increased, speed and performance deteriorated substantially.
The system "back-end" was also Microsoft Access. The original developer of the application was a business user, not an IT professional. In order to develop the application in a timely manner, this developer chose the Access back-end. However, with an Access back-end, the application was not going to scale.
Additionally, the developer mentioned above was not only responsible for this application's care-and-feeding, but he also had his full time Health and Safety responsibilities within the company. As the importance of the application grew within the organization, the demands for maintenance and enhancements to the application grew proportionately.
Over time, the need to use the system arose within a number of the company's various international groups. For many reasons, the systems Access based platform made deploying internationally difficult, at best. What the company wanted and needed, was a web-based solution .
Why Alpha Anywhere?
The company chose Web App Express, Alpha Anywhere and Microsoft SQL Server for several reasons. Web App Express was chosen to complete this project because of the vast business and IT experience of its staff and its depth of web development expertise using the Alpha Anywhere development platform – in particular using Alpha to move MS Access apps to the web.
The company clearly understood that an experienced, professional developer such as Web App Express working in Alpha Anywhere (which makes it easy to convert an Access application into a web application) could develop a web-based app in significantly less time and at a lower cost than a development team working in a more "traditional" web development platform.
Alpha Anywhere also brings with it the opportunity to develop mobile apps as part of its toolset. While phase 1 of this project was to move the legacy system to the web, using mobile devices in the field brings increased efficiencies in productivity.
With Microsoft SQL Server (or any SQL server for that matter) as the backend, the application could scale and would not be slowed by underperforming back end technology. Millions upon millions of dollars have been invested in SQL server to make it rock solid and fast. Additionally, with SQL Server as the backend data store, future integration with other corporate systems would be possible. Using it for this application made perfect sense.
The Development Process
The first step in the development process was to design a SQL Server database to house the data for the application. In addition to providing the database, the client required that a "middleman" database be constructed. This "middleman" database contained views that looked exactly like the Access database but used the new database behind it. This allowed the company to connect the Access "front-end" to the new SQL backend while the new "front-end" was being developed, minimizing disruption to the system users.
Ultimately however, this "middleman" database was not needed for this phase of the larger project as Web App Express was able to develop the new Alpha Anywhere front-end so rapidly, that it was completed before the client could connect the Access front-end to SQL!
The next step in the development of the application was to develop the Alpha Anywhere front-end. Since client resource time was scarce, Web App Express system designers relied on their deep understanding of the client's core needs and the legacy application user interface as a guide for the new application. As application development phases were completed they were deployed on Web App Express' servers. This allowed the client to review the application and provide timely feedback to the developers. The development went exactly according to plan and was completed ahead of schedule.
Additional, Unanticipated Benefits
As development proceeded and the client saw first-hand the productivity that Alpha Anywhere /Web App Express provided, they decided to authorize the design and development of numerous additional features and functionality, such as:
Multi-lingual functionality: While it was always the intent to allow this application to be accessed globally, the initial language in the application was to be English. But, because of the multilingual capabilities in the Alpha Anywhere platform, Web App Express was able to provide support for German, Italian, and French in the initial phase of the project.
Single Sign On (SSO): Initially, this application was going to have its own set of users in its database. However, the client soon realized that an exponential number of users would use this application. So the decision was made to utilize SSO in this application. With Alpha Anywhere's robust security framework and Web App Express expertise, this was rapidly accomplished.
Enhanced reporting capabilities: Using Alpha Anywhere's report writer capabilities, Web App Express was able to develop sophisticated health and safety reporting directly from the web interface. Additionally, Alpha Anywhere's was used to "publish" pdf reports to a SharePoint repository, thus eliminating a manual printing and scanning operation.
A re-envisioned User Interface: Web App Express applied its business experience and development expertise with Alpha Anywhere to improve the clients intended user interface significantly. The new user interface is easy to learn, easy to use and fast, which is in keeping with Web App Express' high standards for design, usability and performance.
The Client's Response?
Upon delivery of the completed application, the client was extremely pleased with the work that was done. Here are just a few of their comments:

"Amazing. I'm blown away. You've taken an improvement and made it even better."
"The component selection and ordering is very intuitive….Again, very impressed."
"Thanks again for your team's efforts to effectively and efficiently convert my ideas to the next level for global use. Your speed of development is very impressive."
"Looking forward to the next conversion adventure."
Application Screenshots
Custom dashboards provide system users with efficient, organized, real-time "at-a-glance" views into pertinent data: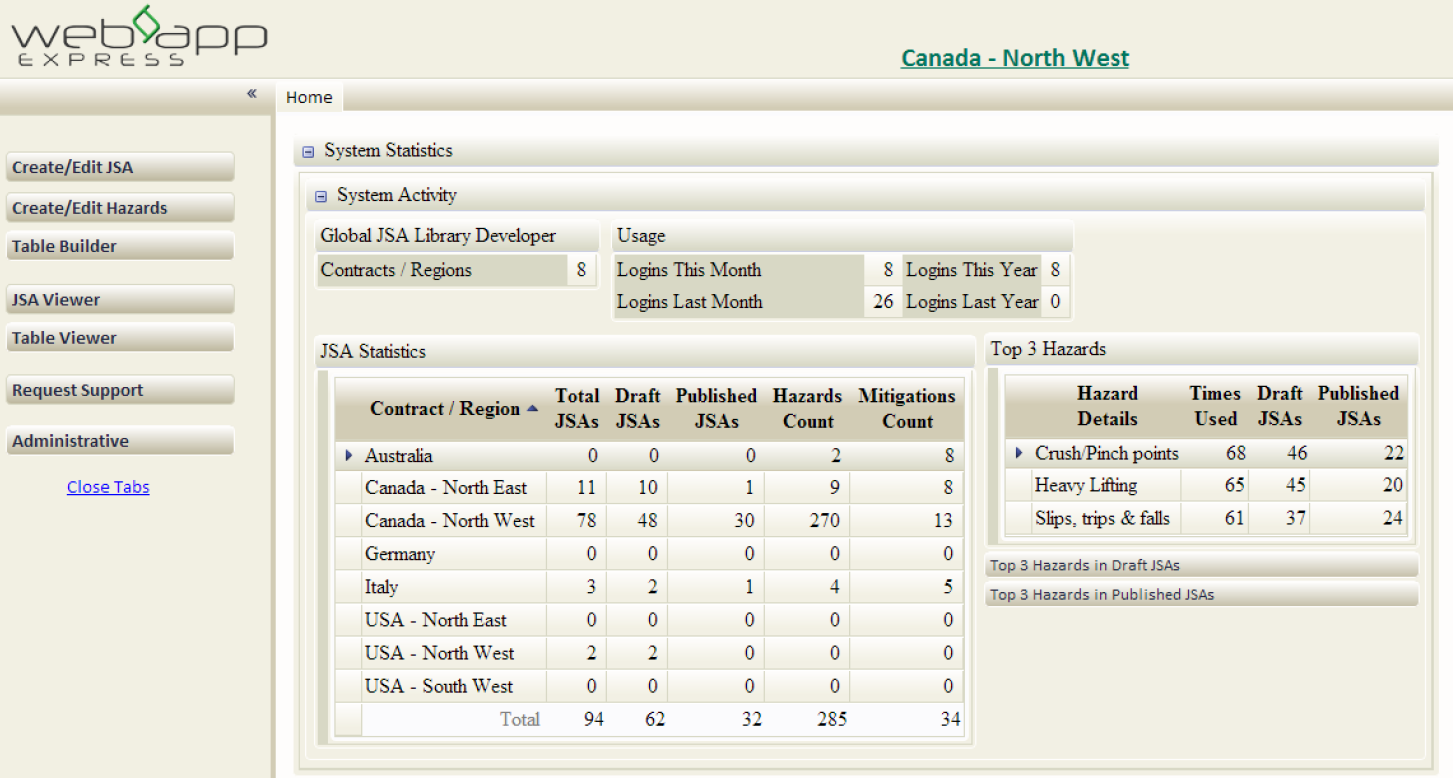 Clean, intuitive work flow processes make the system easy to learn and use. Even first time users are highly productive: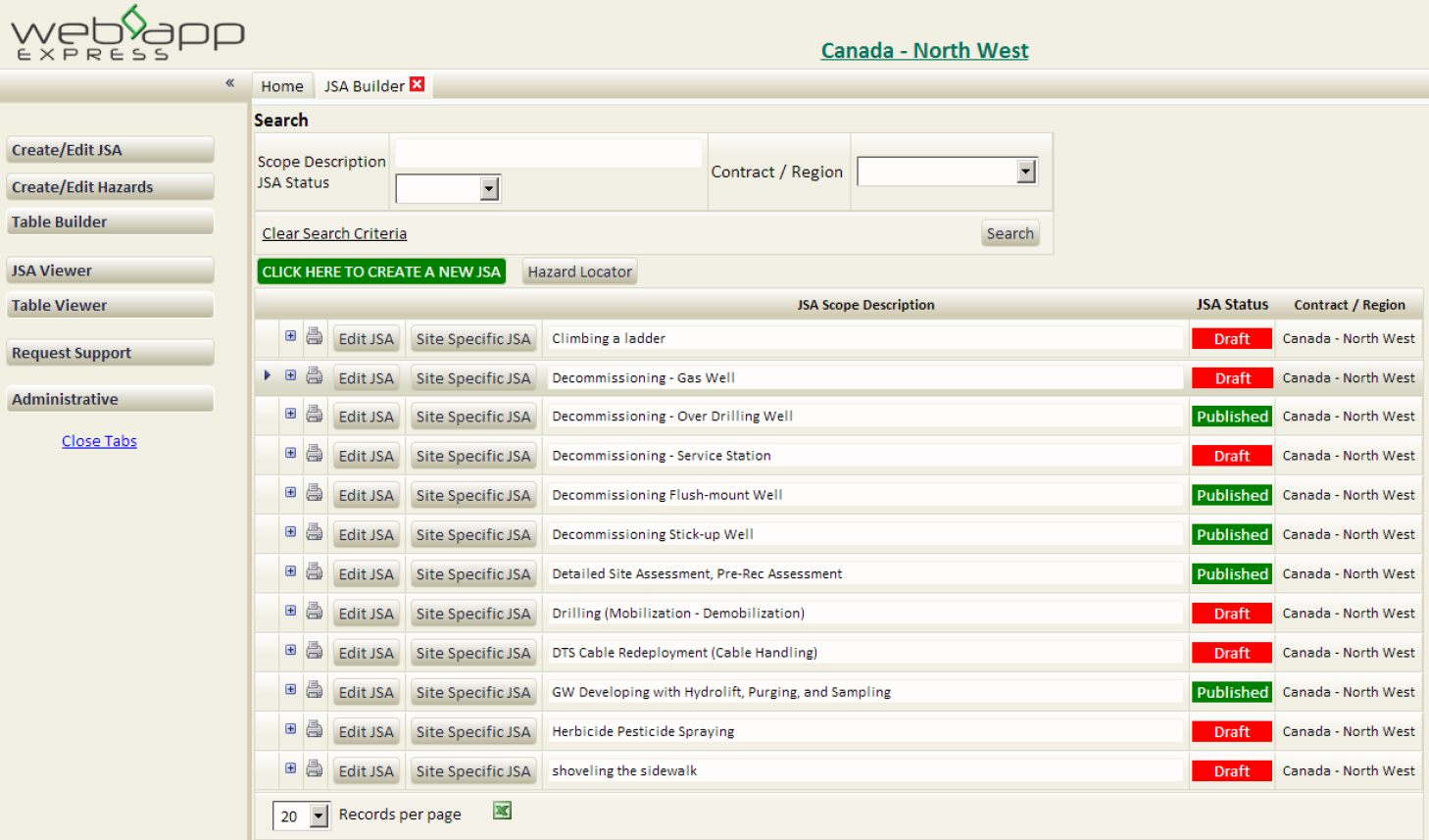 Rich HTML fields allow highlighting and color coding of important information: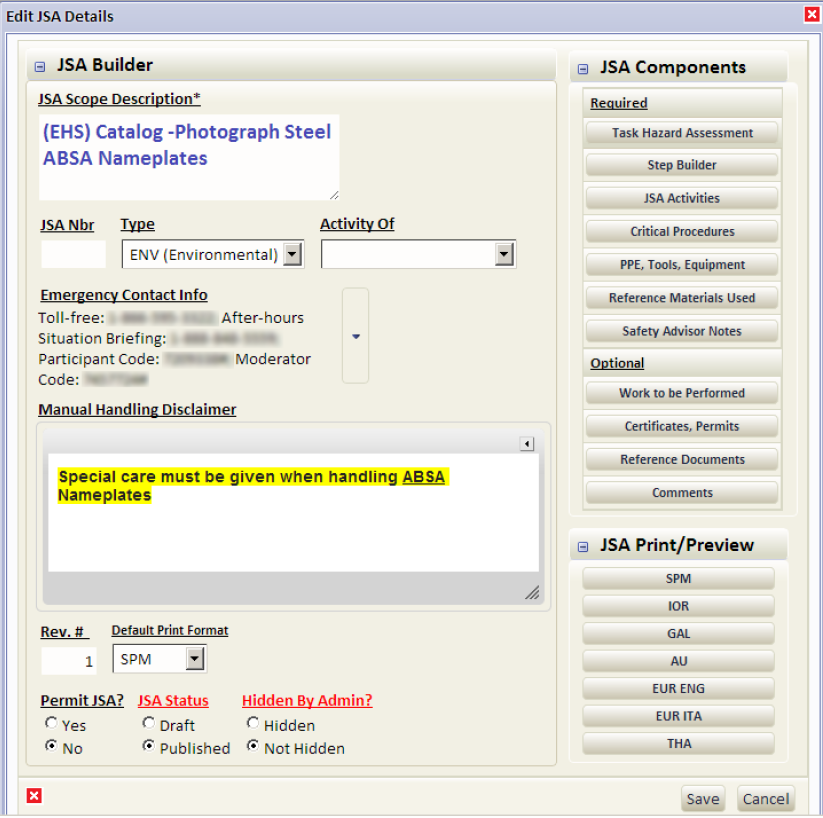 Dynamic, real time conditional formatting of controls, contribute to a user experience that increases employee productivity: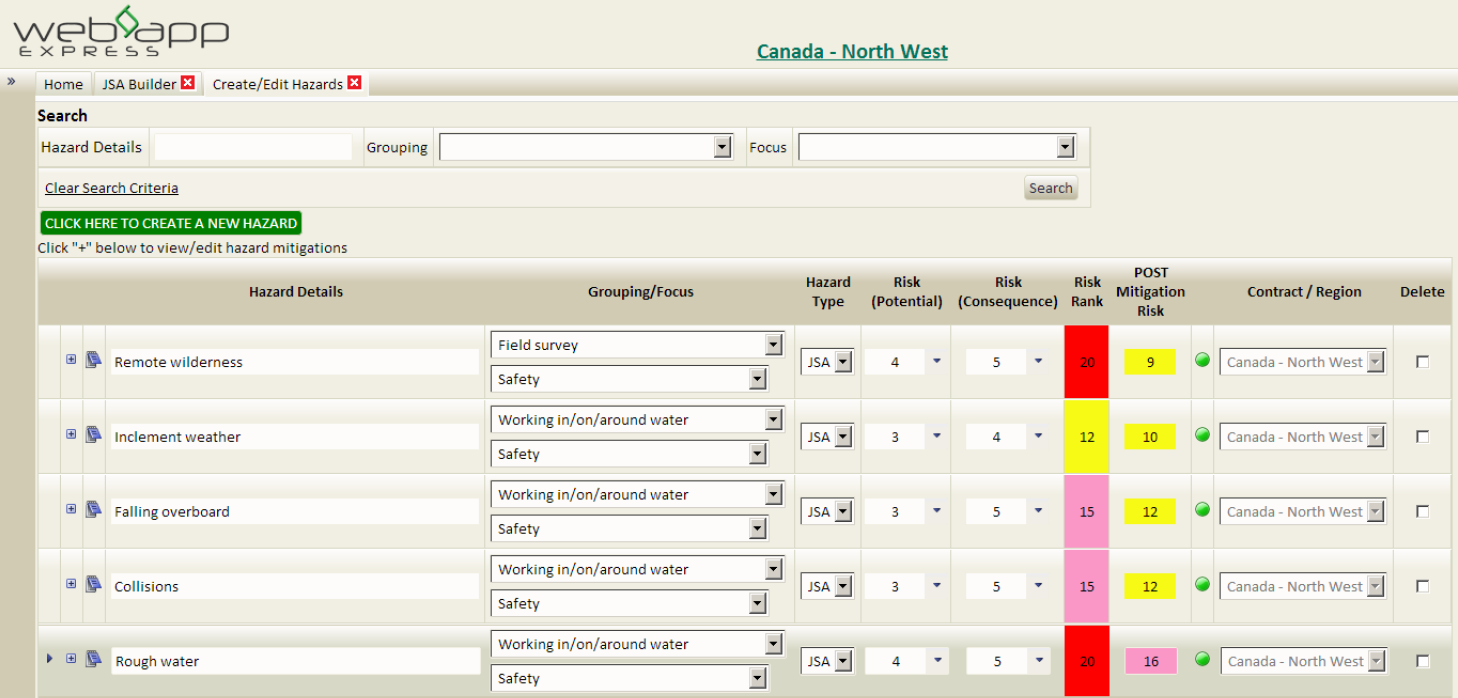 Summary
By every measure the project was a complete success. The mission critical legacy application was replaced with a fast, easy to use, modernized application that is available to its intended users on the worldwide web. The powerful combination of Web App Express, Alpha Anywhere and SQL Server led to delivery of the initial scope of the application ahead of schedule and on-budget, and also allowed the Client to include a number of future "wish list" items with the initial deployment of the application. Web App Express universal goal of creating Client Delight was achieved.
---
Web App Express Mission Statement
The mission of Web App Express is to deliver intuitive, robust software solutions that are tailored to the unique business needs of our valued clients and to do so in significantly less time and at a lower cost than any alternative. Our universal goal is to engender client delight in every aspect of every project we undertake.
Companies and institutions across the globe rely on Web App Express to provide the systems they need to maximize efficiency, productivity and competitiveness. Whether your need is to upgrade or replace existing systems, or build something new and extraordinary, we can help.
To learn more, visit WebAppExpress.com
Golder Mission Statement
As a global, employee-owned organization with over 50 years of experience, Golder Associates is driven by our purpose to engineer earth's development while preserving earth's integrity. From more than 180 offices worldwide, our over 8000 employees deliver solutions that help our clients achieve their sustainable development goals by providing a wide range of independent consulting, design and construction services in our specialist areas of earth, environment and energy.
For more information, visit Golder.com