As more and more developers and businesses focus on what it takes to build powerful data-driven web and mobile applications quickly and cost effectively, interest in cross platform app development with Alpha Five is growing rapidly.

If you look at month-to-date traffic to the Alpha website you will see the following statistics for the first 16 days of February of this year: 37,646 visits compared to 22,2801 visits for the first 16 days of January. This represents a 145% increase in traffic month over month.

With this recent surge of interest in our platform - which enables cross platform app development for business - we thought we would share some of our most important training materials with you to help get you off the ground quickly:

1. Alpha Five Version 11 Getting Started Videos
If you are new to Alpha Five v11, you should watch these videos before you do anything else. They will help you to quickly become familiar with the platform's terms, concepts, and interface. Don't worry about following along or keeping up, they're not tutorials, just a helpful introduction:
20 minute product tour: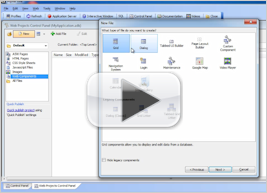 Other recommended videos for beginners:
2. The Quick Start Guide and a Two Part Tutorial
Once you've seen the Getting Started videos, you'll be ready to take a look at the Quick Start Guide. This 100 page, color-illustrated PDF provides step-by-step instructions that will take you through the process of building your first web application. It also provides instruction on how to use the Alpha Five documentation viewer and the tutorial video finder.

A link to this book is included when you sign up for our Free 30 Day Trial Download.

In addition, we have a two part tutorial that will help you get going.

Need any one-on-one mentoring or consulting? Please click here.