Bachir Yazbek began his career working for multinational companies in the oil and gas sector, with a focus on project control and database management. While there, he developed desktop and web apps using software such as SAP for cost, Primavera for planning and EIM for document control.

However, about 2 years ago Bachir moved to another company (focused on construction projects in the Middle East and Africa) where software solutions like the ones he was using previously no longer made sense. Not only were they far too expensive, but they were extremely time consuming to create and customize which resulted in unnecessary limits on the turnaround time for his database management apps.

At this point in time Bachir got the idea to create a custom Enterprise Resource Planning system (ERP), in order to improve project control. After researching options, Bachir decided to try Alpha Five.

When the topic of using Alpha Five v11 first came up, Bachir notes,

"There was no rejection from management regarding an Alpha Five v11 implementation mainly because of the affordable cost - meaning that anybody can take the risk to try and develop with the platform."

A custom ERP database management system for an international construction company.
Soon after beginning his custom development effort with Alpha Five, Bachir deployed his application to the field, allowing employees to collect project costs directly through the web from construction sites in Africa.

Shortly thereafter, work was started to implement a certification processing system, document control and a dashboard as well as extending his database management application to other company projects. Below is a short video demonstration of a small part of the application: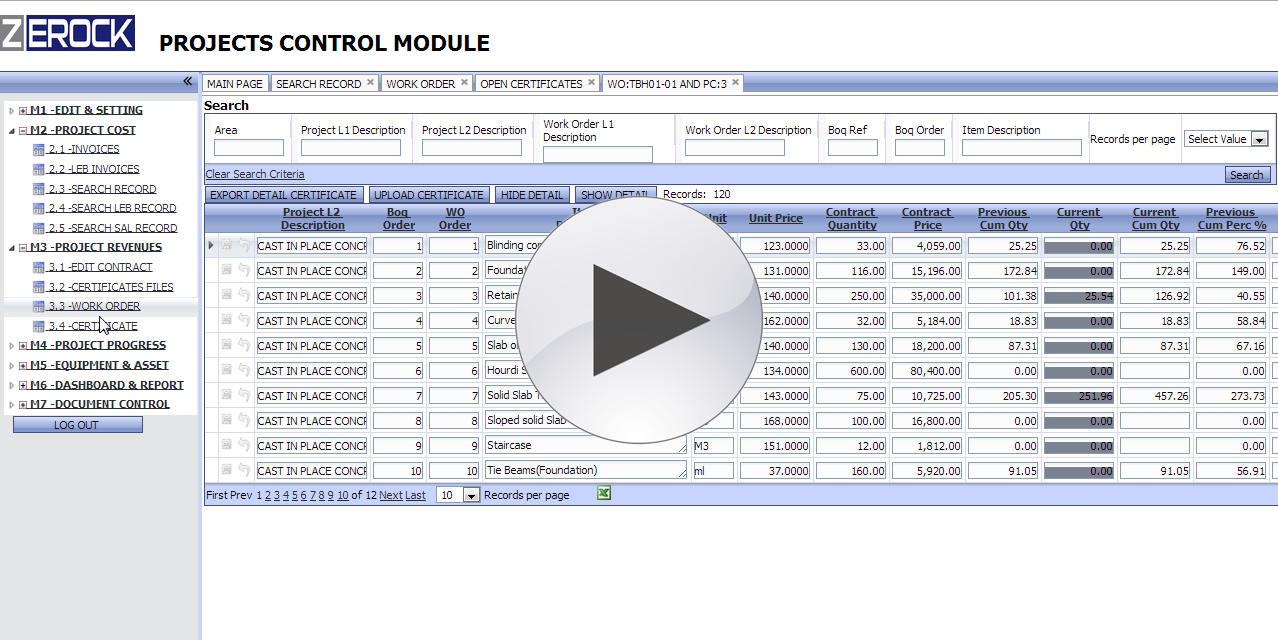 According to Bachir, "Company management was impressed by the reliability of the application and the fact that there were no bugs in using grids or running scripts. And, they were also impressed with the accurate reports with detailed, and complex calculations." He went on to note that of particular importance to management was the "easy communication of Alphas Five v11 with Excel, Access and SQL."

On future plans for his application
According to Bachir "This application will continue to be enhanced and improved, particularly with the integration of a mobile interface. We are working on including management approval for some processes as well as reports which can be read from any mobile device. This of course will accelerate our work and decision making in the future, making us much more competitive in the construction market."

If you would like to contact Bachir, you can do so at byazbek@yahoo.com