In the upcoming version of our

web and mobile

database application development platform, when a UX component has been 'Data Bound' you can navigate from record to record by clicking on navigation buttons, by moving the pointer in a slider control, or by clicking on a row in a special List control that shows the primary keys that were retrieved in the server-side 'Load Primary Keys' action.


When you configure the server-side action to load the primary keys for the table to which the UX has been bound, you can optionally specify that a List control should be shown where the user can see the primary key values and then click on a row in the list to fetch a particular record. This List control is a special 'system generated' list and it does not offer the full range of features that the standard List control offers. But, in the videos below, we show how a custom List control can be configured to act as a record navigator and how this custom List can be used in place of the system generated 'record navigation list'.

Powerful new database application development tools: Custom list controls for navigating the current record
Part 1: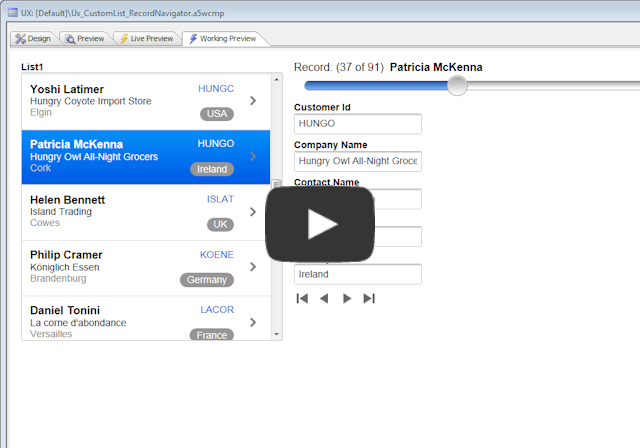 Part 2: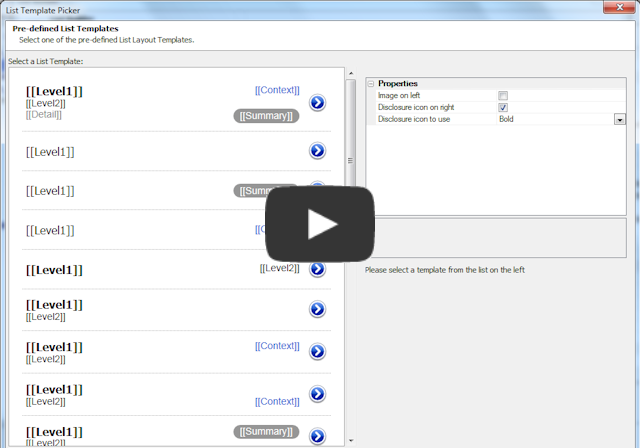 Part 3: