We're constantly amazed by the sophisticated database applications Alpha developers all over the world are creating using Alpha Five v11. Covering diverse and unique fields, developers are taking full advantage of Alpha Five's ability to integrate with a wide variety of data sources, building database applications for business that maximize productivity across the board.Recently, we received a copy of a presentation from Laos based developer Paul Wilkinson, of Data Information Systems, that he put together to demonstrate his inventory management system for On Site Support Services, a remote site support service company in Asia and Africa.

A truly comprehensive system, Paul Wilkinson's application covers all areas of inventory management - from supplier and shipping histories, to detailed stock and product information. In addition, Paul's database application features extensive reports including container & shipping reports, product reports, and purchase order reports among others.
.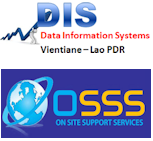 Data Information Systems' Database Applications in Laos, Papa New Guinea, and Australia

The System was originally developed for a site support services company which looks after the food, accommodation, retails outlets and food messes for a large Australian 6000 person mining operation in Papua New Guinea. The company needed to get away from an accounting based system which did not provide the flexibility to control the very large warehouse operation on the mine site so I was asked to develop a new warehouse application. This development period took about eighteen months and was developed in modules with the users live on the system using the already completed modules.

I was hired as a development consultant on a fly in fly out consulting basis to travel from Laos to Papua New Guinea on a regular basis over the eighteen month period to develop the application live on their Microsoft server sometimes spending up to five weeks on site working seven days a week, the application has now been running smoothly for 12 months with only additional reports being added when requested which is now done via me logging in remotely from Laos directly to their server in Papua New Guinea.

At the time of writing this document I am currently developing additional database applications which are variations on the original system in Laos for an Australian mining food distributor, and a Australian Hydraulics supply and technical operation, along with a Garment Export Manufacturing Company.

An Overview of the Original Application
A secure menu logon system which can be controlled by the operations or warehouse manager to add new users to the system, control their passwords and assign them a menu level.

Each departmental user is assigned a menu level which activates after they have logged on with menu consisting of various operational menu levels such as: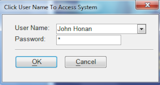 Administration Menu
Inventory Menu
Purchasing Menu
Shipping Menu
Stock-Take Menu
Reports Menu and a System Utilities Menu
The Administration Menu at Management level allows the users with full rights to perform the following tasks: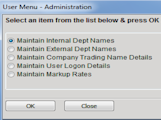 Setup Internal and External Departments
Update Multi Currency Rates
Add new users to the system or delete past users
Change their company trading address details, phone numbers etc
Setup product markup rates
The Inventory Menu at Management level allows the user to perform the following operations: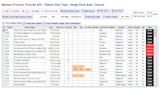 Maintain Inventory Products, Inventory System Default parameters, and Product Categories
Download products to excel spreadsheet for various internal requirements
Stock Adjustments
Issue and Receipt Products
Setup Supplier Quotations
Obtain a full history of the product
The Purchasing Menu at Management level allows the user to perform the following operations: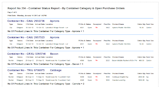 Raise Purchase Order
Approve Purchase Orders
Maintain Suppliers
When you are viewing a supplier you can navigate to the Google Map Tab to view a Google map for the currently selected supplier
The Shipping Menu at Management level allows the user to perform the following operations: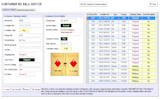 Update Shipping Containers
View Shipping Container Information
The shipping module allows you to setup incoming shipping container details and log their progress as you receiver updates of the containers progress from the supplier. It also allows the users to view what is in the container shipment which is linked to the original purchase order. The user can also print a goods inwards slip to mark of the products as they are unpacked from the container, this is then given to the goods inwards clerk who the receipts this against the purchase order which is shown on the Goods Inwards Slip.