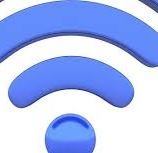 How HTML Responsive Design solves the problem of developing mobile apps with a unified user-experience across for a variety of devices and platforms

As an IT leader, it's important to keep an eye on the technology market. With BYOD policies becoming the norm across enterprises and smartphone sales surpassing PC sales for the first time, swiftly responding to these shifts is prudent.

The ongoing smartphone battle between Apple and Samsung has been highly publicized, but the reality is that these two manufacturers made up just 45.9% of the smartphone vendor market share in the second quarter of 2013. Lenovo and LG each accounted for approximately 5% of the market share, followed by a slew of smaller manufacturers making up the remaining 45%.

Along with changing trends in the technology market, IT leaders should also be aware of the shifts in mobile user demographics and their expectations regarding mobile applications. The 2010 US Census revealed that nearly one-third of the working population is aged between 20 and 34. This means that the US workforce now largely consists of Millennials who are early technology adopters.

Advances in technology and the shift in workplace demographics have changed user expectations of mobile apps. More and more, users expect apps to provide them with an intuitive and personalized experience. Furthermore, users now possess little to no patience for load times exceeding a few seconds and other performance issues.

So how can enterprises cope with such high user expectations for mobile apps when there is such a wide range of devices to support? HTML Responsive Design.
The answer lies in Responsive Design, which is able to present a unified user-experience across multiple platforms using HTML5. Instead of investing time and resources into developing mobile apps natively for iOS and Android devices, enterprises can reduce their overhead significantly by opting for responsive HTML5 development.


[Learn more about building responsive Enterprise Mobile Apps with Alpha Anywhere]

Employing HTML5 in combination with other web languages such as JavaScript and CSS, it's possible to design, develop, and deploy one application derived from a single code base to the gamut of web-enabled devices.

In addition to its obvious cost-cutting advantages, HTML5-based applications have the distinction of being highly adaptable. They can adjust to various screen sizes and device types, providing tech-savvy users with the type of native experience they've come to expect from mobile applications.

Development platforms offering intuitive drag-and-drop features and convenient GUI-based back-end database support only make HTML5 application development more attractive. Adopting responsive design over native development means that regardless of who wins the battle between Apple and Samsung, your enterprise will remain on top.