As companies close out the year, thoughts often turn to how to bolt out of the gate early in the new year, and set a fast pace for success. For leaders in operational or IT areas of the business, new ways of working and innovative technology become paramount.
The last 3 months, I've spoken with executives taking advantage of our end-of-year pricing to invest in Alpha TransForm as a means to foster better collaboration between business and IT units in the new year. They plan to utilize TransForm's rapid development to empower a wider range of workers to employe Alpha technology to digitize processes across their organizations. They are looking to improve field team dispatch; worksite, vehicle, safety and product inspections; accurately track inventory and supplies; speed claims processing, and more.
In case you're ending 2019 by thinking about how you can break out of the gate fast in 2020, I thought it would be worthwhile to remind you about what Alpha Transform can bring to your business and how it empowers your team. Should you have any questions, our solution experts are available to answer any questions -- just contact us at sales@alphasoftware.com.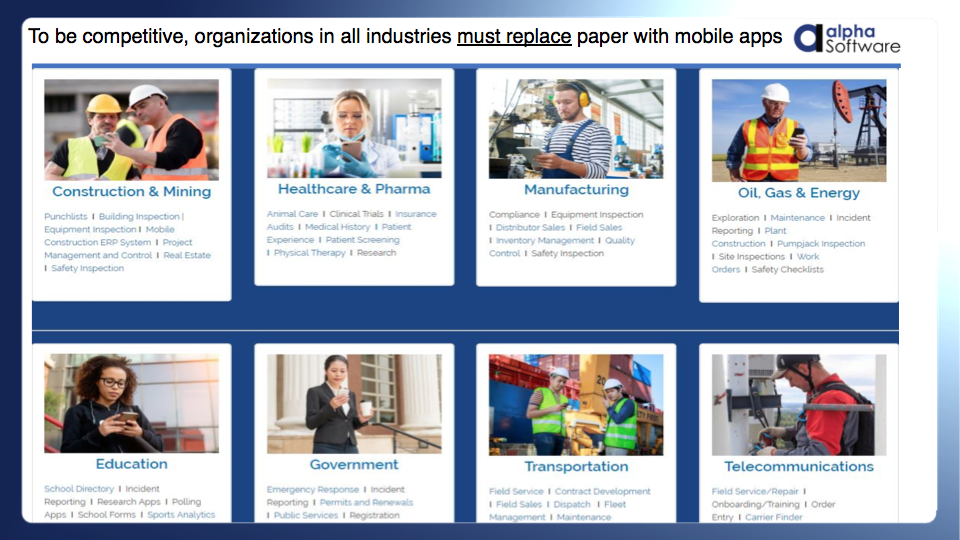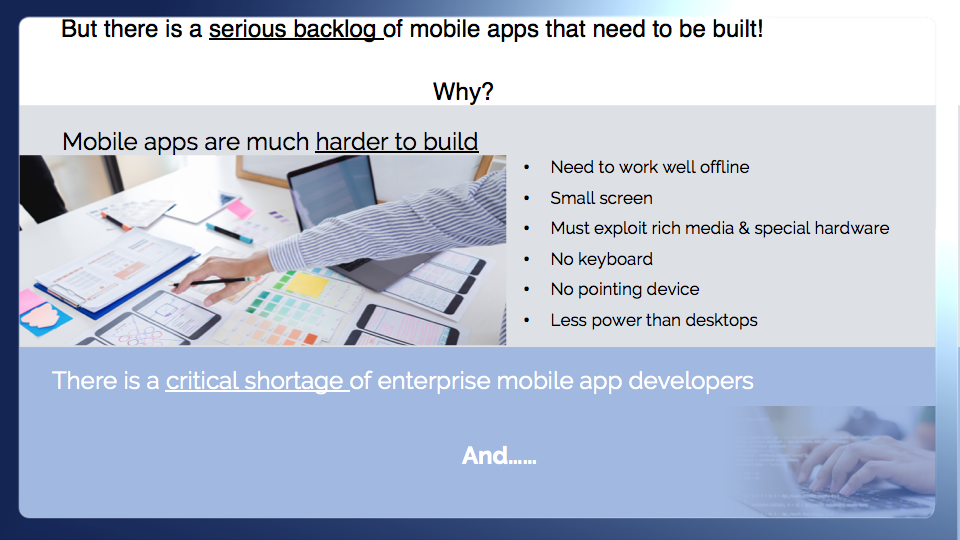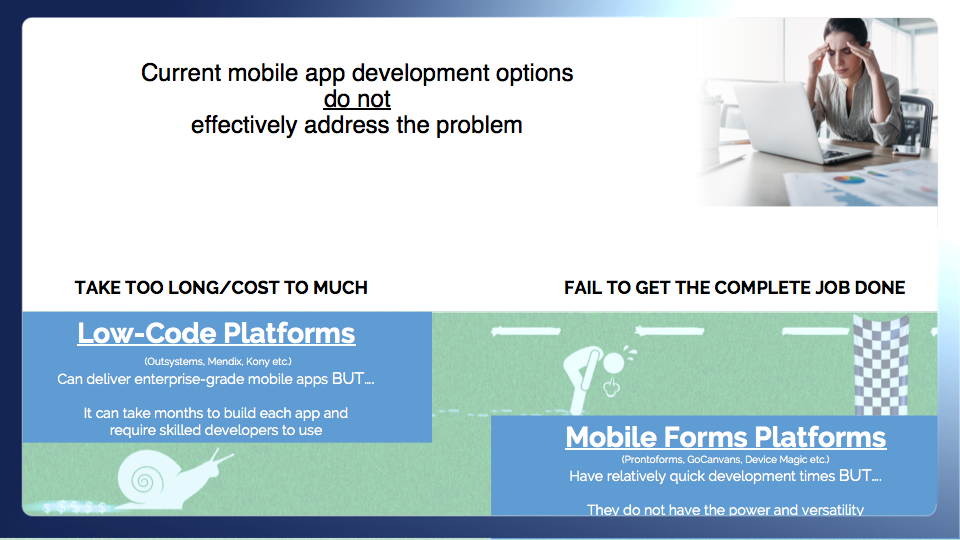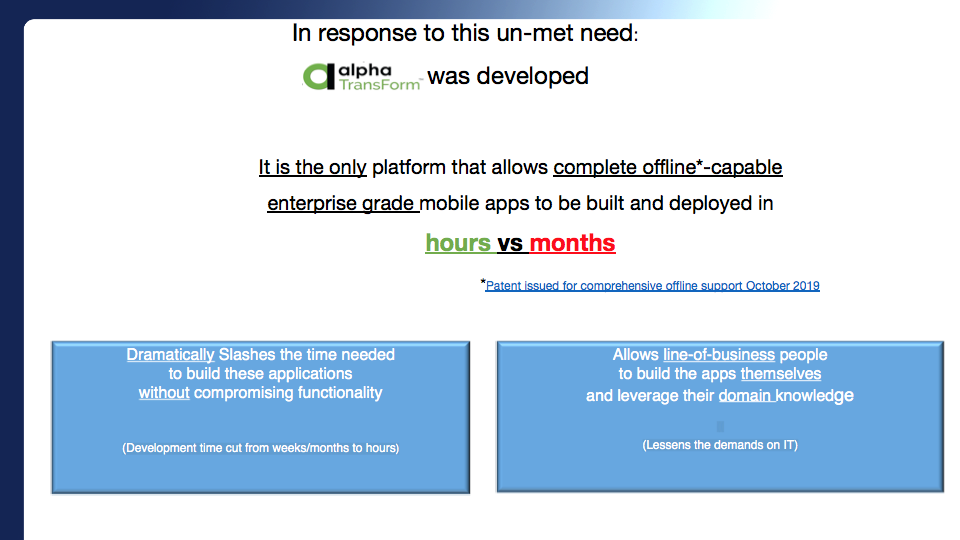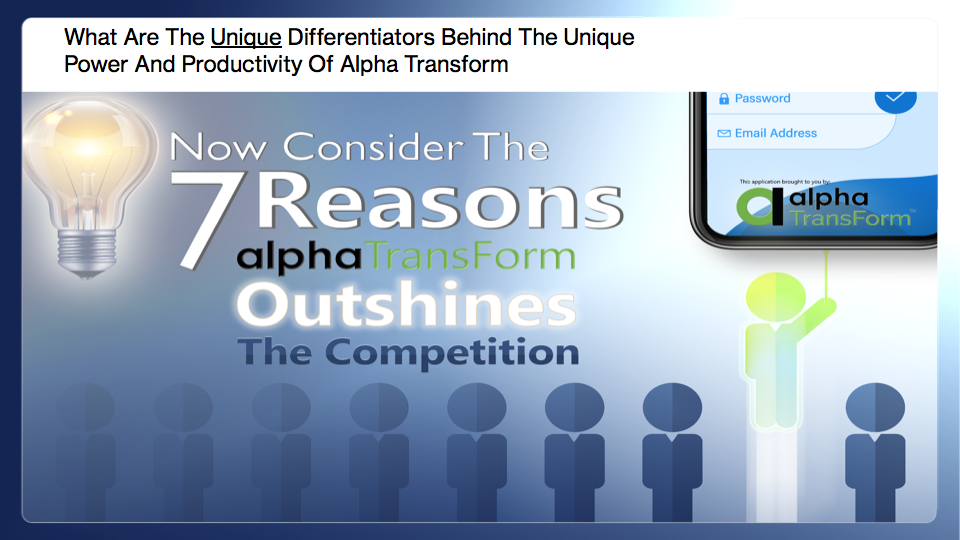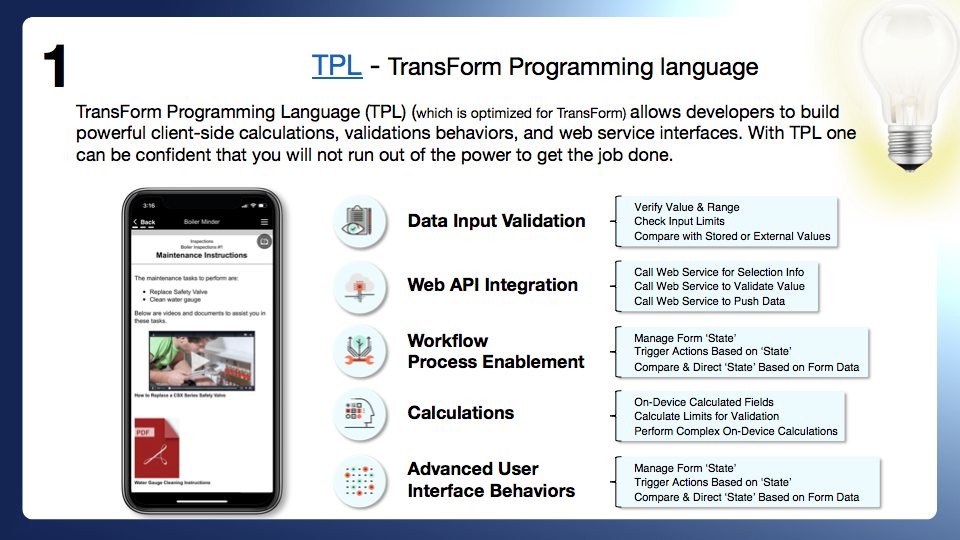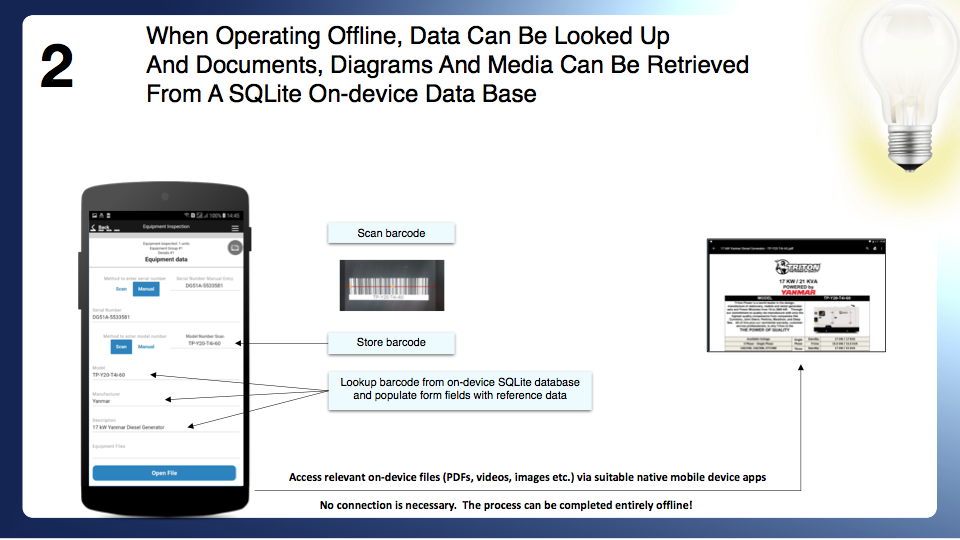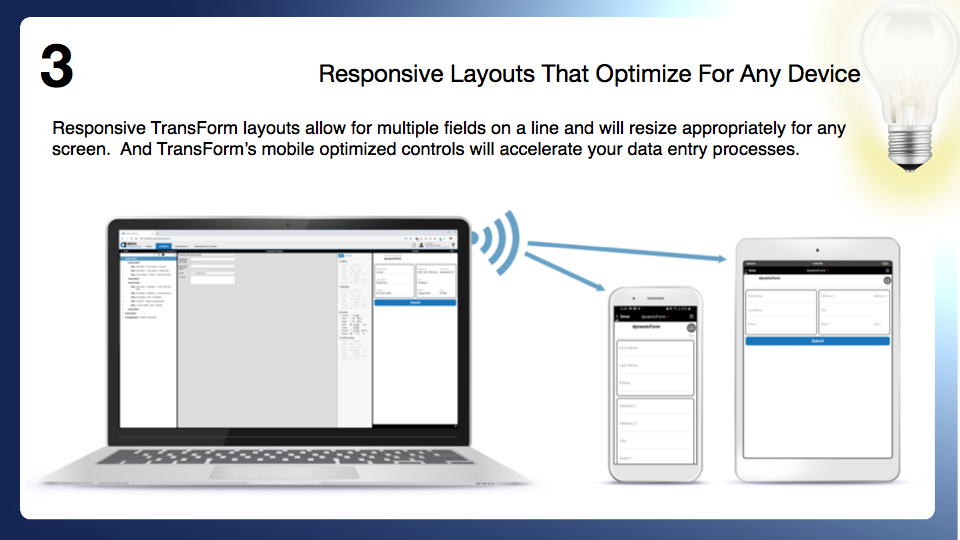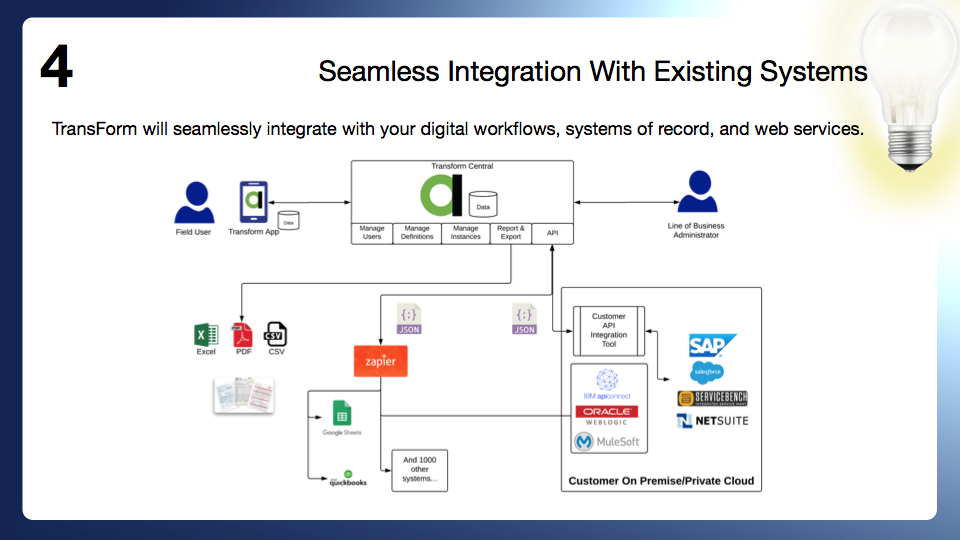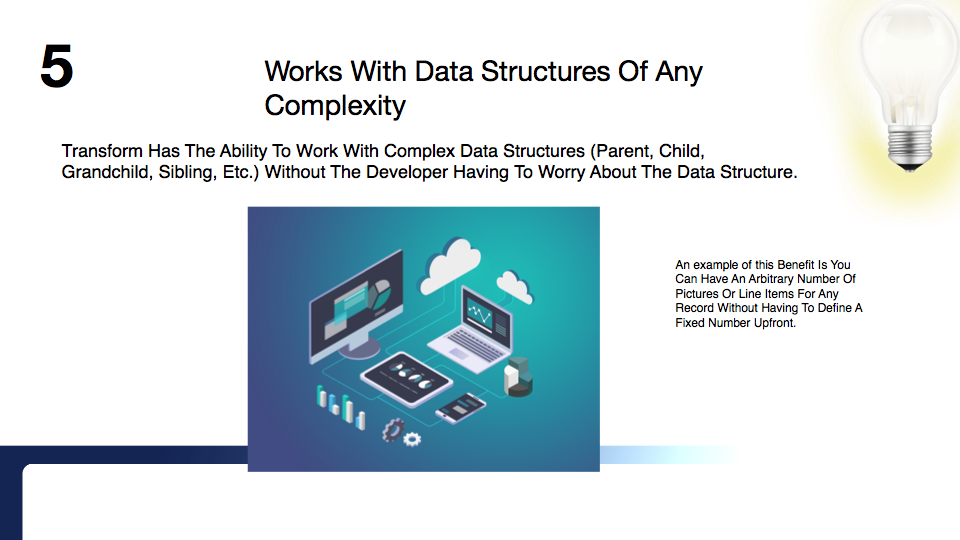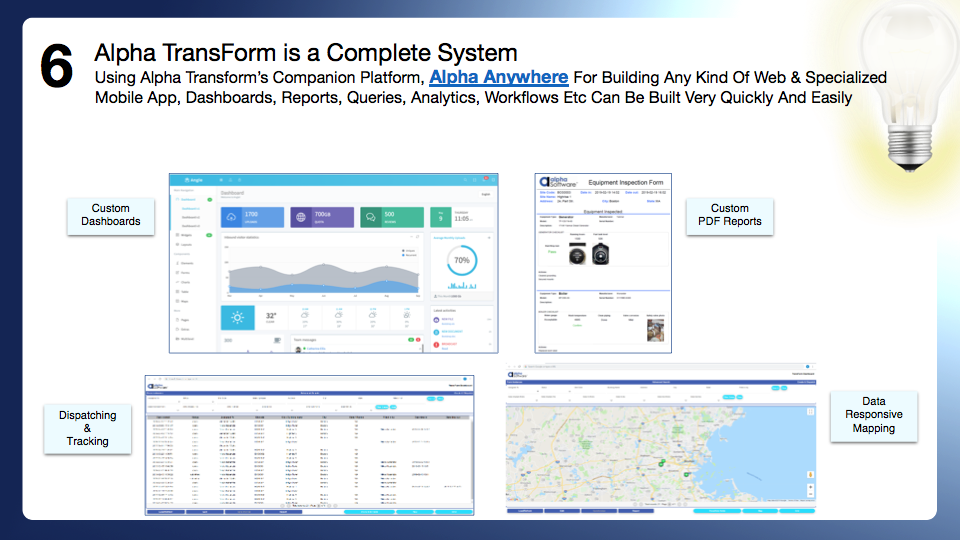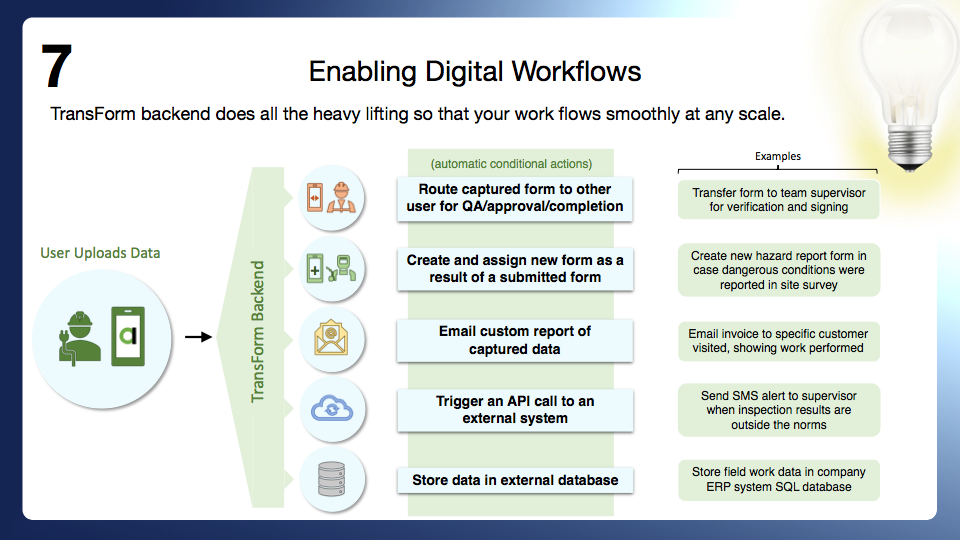 The Unique Benefits Of Alpha TransForm Deliver The Speed Of Mobile Forms Platforms With All The Power Of Low Code Platforms
Here are some apps built in just hour or even minutes using Alpha TransForm:
---
Try it For Yourself

Powerful Data Capture Apps for Field Service, Standing Workers and Remote Teams
Inspections • Safety Checklists • Workplace Audits • Non-Conformance Reports • Patient Intake Forms • Equipment Audits
Time and Attendance • Certifications and Training • Gemba Walks • Field Dispatch • Supplier Defects • Certifications •
Work Orders • Maintenance • Fleet Management • Incident Reports • Work in Progress Tracking • Inventory Tracking • and more
Learn more and try it free for 30 days.
---