While Alpha Anywhere's web and mobile development tools lets you rapidly build sophisticated business applications from the ground up, they can also be used to add functionality to your existing applications very quickly, providing benefits that can often be significant.
Below is an email and accompanying videos from Alpha Anywhere customer Ken Sprankle who used Alpha Anywhere's mobile development tools to turn his existing application into a mobile application in just 2 hours by following along with our recent webinar "Build Your First HTML5 Mobile Business Application with Alpha Anywhere".
We think you will find this an interesting story...
Using Alpha's Mobile Development Tools to Extend an Existing Web App to a Mobile App in Just 2 Hours!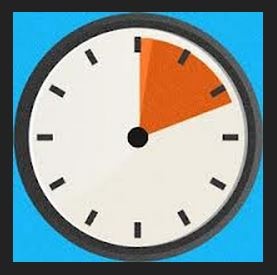 A year ago I was approached by a principal at a startup in the process of designing a web based Assisted Living Facility Management System. He was referred to me by a friend of his whom previously worked at Prince Georges County Vehicle Maintenance Facility at which I had implemented a $250,000 Fleet Maintenance Software system on an IBM RS6000 some 20 years ago. The individual had previously owned two Assisted Living Facilities in Arizona and had purchased one outside of DC after moving to Maryland. He had previously worked for IBM installing SAP systems around the world and saw a need for an ALF Management System. He wanted to know if I would be interested in helping him take his design and develop the interactive SQL Database on the web.

I indicated I had used Alpha to create a desktop app from the 30 year old U. S. Post Office Vehicle Maintenance Facility Cobol application and then converted that to an interactive web application hosted by ZebraHost.

He checked out Alpha and felt it would suit his needs. He already had two part-time nurses on board to help with certain aspects of design. One of the nurses specialized in handling ALF Referrals and suggested that one way to fund the project was to first put together an Internet based ALF Referral Service. An ALF Referral Service matches prospective Senior Residents against available beds at local Assisted Living Facilities.

The first step was to create an Assessment Form to be filled in by prospective Senior Resident or relative to indicate their gender, room type desired, area of interest, level of care needed, budget limit, and desired move-in date.


The second step was to create a form to be filled in by an ALF to indicate when they had an available bed in the future. The information from these two forms is compared to come up with one or more ALF matches for a prospective Senior Resident. The prospective Senior Resident then contacts each of the ALFs to make an appointment for a guided tour. Should they move in, we receive 50% of first month's rental, which averages $4000.

Since all the forms created are browser based, they can be accessed by a PC, laptop, and all mobile devices. The principal in the startup wanted the ALF Executive Director to be able to notify us when a bed was available via a smartphone in native mode, so if Internet was not available, it would send the information when it was available. So he brought on board a part-time iOS/Android coder to create a native mobile app. I downloaded the beta version of Alpha Anywhere when it became available and was able to convert the Grid Component bed availability screen I had created to a UX component in half a day to show him what was coming from Alpha Five. He was still paranoid about not having a native mobile app.


Once everything was set up in Maryland, I left the startup and concentrated on New Jersey. I have set up 150 Assisted Living Facilities in my Zebra SQL database. I then made some enhancements using email capabilities in Alpha Anywhere to give the ALFs more functionality.

The main function of the Bed Availability SQL table was to notify us of an available bed or if a resident was going to be discharged so we could notify the Estate Sales Company so they could follow up with additional services. It turned out the Estate Sales franchises in NJ did not provide referrals, but actually got their customers from residents that had already moved into an Assisted Living Facility. So I added an option to email an Estate Sales franchise when a resident was looking for help disposing of their estate, etc. I also added an option for ALF to send an email to a Rehab facility to make an appointment for them to come see a resident.

There are various ways to obtain referrals to an ALF. One is word of mouth, another is a Google search, which results of about 2 dozen companies, of which "A Place for Mom" is the largest. The others are Case Management at Hospitals and Rehab facilities, which have a discharge procedure for patients. For those being recommended for discharge to ALFs, the Social Workers give them a packet put together by the state of NJ on how to best contact them. In addition, I am obtaining agreements with Hospitals and Rehab Facilities to mention my Cloud based referral service in exchange for a percentage of fees my company received upon a placement.