Join us the next three Wednesdays as we take a deep dive into Alpha Anywhere HTML5 application development for web and mobile applications.

Next Wednesday:
Overview of Alpha Anywhere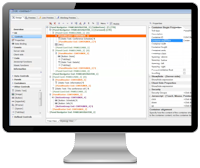 Presented by:
Selwyn Rabins, Co-founder and President,
Alpha Software Corporation
Date:
Wednesday, September 18, 2013, 2:00 PM EDT
This Webinar has taken place - to get a recording - please email richard@alphasoftware.com with the word "webinar" in the subject
Overview:
Join Selwyn Rabins—Alpha Software's Co-founder and President—as he takes you on a tour of the Alpha Anywhere development environment. Selwyn will highlight some of the product's most important features and functionality for rapidly building both web applications and mobile business applications.

---

Building Your First Mobile Business Application Using Alpha Anywhere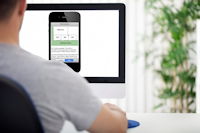 Presented by:
Dion McCormick, CEO, GKR Solutions
Date:
Wednesday, September 25, 2013, 1:00 PM EDT
Overview:
In this webinar, Dion will take you through the process of building a mobile business application. You will see what's involved and learn the best practices for building your first mobile app in just 1 hour.

---
Got MS Access?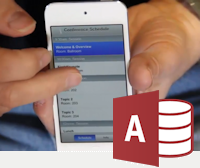 Presented by:
David Kates, Owner, Adjustable Software
(Expert Access and Alpha Anywhere developer)
Date:
Wednesday, October 2, 2013, 1:00 PM EDT
Overview:
Two of the most critical issues facing MS Access developers today are: How to move legacy Access desktop applications to the web and mobile devices to meet the demands of today's users,
and, how to extend the longevity of existing Access apps by adding web and mobile functionality.
Join David Kates as he explains how web and mobile development are done with Alpha Anywhere in contrast to what you are used to with Access.
If you currently use Access, or have in the past, this webinar will help you to become productive quickly with Alpha Anywhere.

---