HTML5, and with it HTML5 web app development, offers developers a range of powerful new capabilities versus native development. Chief among these are new syntactic features such as video, audio, and canvas elements, which make it much easier to add multimedia and graphical content on the web without having to rely on plug-ins and APIs.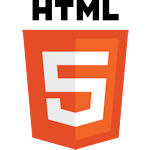 HTML5 also includes new components that make web pages more semantic – including the ability to create editable content areas -- along with support across different types of Internet browsers (Mozilla Firefox, Apple Safari, Windows Internet Explorer, and Google Chrome).

50% of developers are now developing HTML5 web apps for mobile
Thanks to its rich features, it's no wonder that HTML5 is soaring in popularity. According to a study by INCORE, a digital agency, 153 Fortune 500 companies are now using it. Meanwhile, a survey of more than 3,400 developers across the U.S., Europe, and Asia conducted earlier this year by Vision Mobile found that more than 50% of developers are now developing HTML5 web apps for mobile, hot on the heels of iOS, used by 61% of developers.

Companies and their developers need to be able to build business applications that can be used by employees across a full spectrum of devices and operating environments – iPhone, Android, Windows 8, tablets, and desktops. Whether using their smartphones on-the-go or seated in front of a desktop machine, employees want business apps with sophisticated business logic that offer charting, enterprise reporting, mapping, and scheduling capabilities.

The need for responsive HTML5 web apps
As TMCnet contributing writer Steve Anderson notes in an article on the topic, the growing popularity and use of mobile across the enterprise "will leave many developers looking for a way to develop for desktops that also allows for use on mobile devices."

We couldn't agree more. That's why we created Alpha Anywhere, a complete development platform that helps companies create responsive HTML5 web apps for business by writing the code for you while also enabling corporate development teams to code if and when they choose to. Employees demand flexibility in order to use different types of devices to get their work done, and we're trying to make it easier for companies to help them do so.