A library of code snippets can be very useful to have when developing mobile and web applications in Alpha Anywhere. Templates for if/else blocks, examples for making a call to a RESTful service, regular expressions, etc can all be saved as code snippets using the new Javascript Code Library.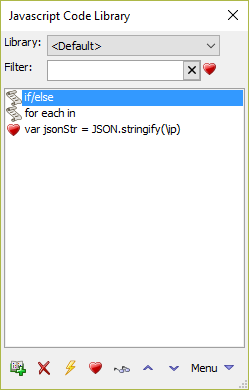 The Javascript Code Library is available anywhere Javascript can be edited in Alpha Anywhere. While in the Javascript editor, click the "Code library" icon to the left of the Action Javascript genie to open the Javascript Code Library.





Highlight the code to add to the library and click the "Add" button (the left-most button at the bottom of the Javascript Code Library dialog.)



Inserting snippets is just as easy. With the Javascript Code Library open, click in the Javascript editor where the snippet should be inserted, then double-click the code snippet in the Javascript Code Library.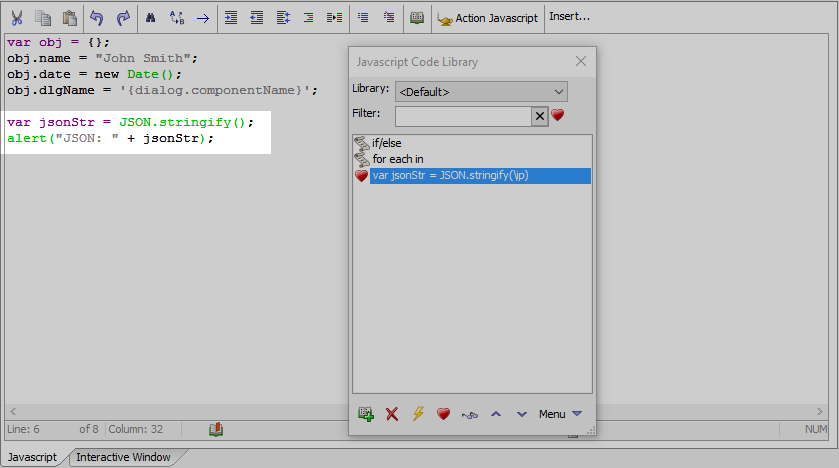 In addition to saving and inserting code snippets, the Javascript Code Library includes several other features for locating and managing snippets:



Favorite - mark frequently used snippets with the 'Favorite' button


Search - use the built-in 'Filter' to find desired snippets


Organize - sort the most-used snippets to the top of the list or break snippets into multiple libraries using the 'Manage Code Libraries' tool



To learn more about the Javascript Code Library, check out the video below:

Video - Using the Javascript Code Library

What About Xbasic?

Alpha Anywhere has always had the ability to create code snippets for xbasic. Xbasic code snippets can be organized into their own libraries. To learn more, visit the Alpha Anywhere Help Documentation.