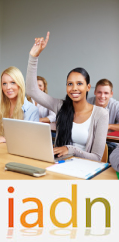 Two Showcase Events are coming next week from the the Independent Alpha Five Developers Network (IADN).

A Showcase is a more casual opportunity for Developers to show off their latest work, and leave lots of time for questions. We can show how the application was built, speak about the development process, etc. Showcases are inexpensive too, just enough to cover costs.

These and other Showcase events will be made available at no additional cost to IADN Regular and Developer members on the IADN website. So if you miss the events, you can see them on the IADN website. Click here for membership details.

Click here to register for all courses.


---
Showcase 1: No Interest Student Loan Management

The purpose of this application is to help the organization manage the no interest loan process by making sure that they get the payments right on time and track down any delinquent students. In this case it is non-profit organization that provides free interest loans to students.

It also helps them manage the check printing process and track down when they were issued the way it was done in any accounting software such as QuickBooks. And, it has a very nice integration of CKEditor with a dropdown to insert merge fields.

Click here for an article with more detail about this application.

This application was written using Microsoft SQL Server and Alpha Anywhere (Alpha Five v12) by Doron Farber of the Farber Consulting Group, Inc.



Time: Tuesday December 10, 2013 at 12:00 PM (Noon) Eastern USA time.


Location: Online


Cost: $15


---
Showcase 2: "WCD" Web Components in a Desktop Application

A little known fact – you can build an Alpha Anywhere "Desktop Application" using only Web Components. This is an interesting marriage — if you have more expertise in the Web side, but need to build an application that runs on a LAN, this is a viable option. It truly is a Desktop application, no Web Application Server is involved. Instead, it runs on the well-established Alpha Five Runtime, which again is a Desktop deployment solution.

The presenter will show off the application, then discuss what it means to use web components on a desktop environment, the limitations, and the advantages.

The Developer is Steve Wood of AlphaToGo, LLC.



Time: Thursday December 12, 2013 at 12:00 PM (Noon) Eastern USA time.


Location: Online


Cost: $15


---


We hope you enjoy these events. Also, if you have any suggestions, or want to contribute an application of your own, please do not hesitate to email me at steve@alphatogo.com or call me directly. And, if you are a qualified Alpha Developer, consider joining our network as a Developer Member.

Sincerely,
Steve Wood IADN, LLC
www.iadn.com
(510) 247-1577