Alpha Software Webinar to Highlight "The Five Deadliest Sins" in Mobile Computing
Cybersecurity expert to offer pragmatic solutions to mitigate or avoid security risks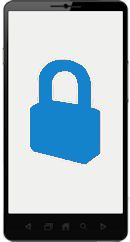 Who:
Jeff Kalwerisky, VP Information Security and Technical Training,
CPE Interactive Inc.

What:
Webinar: "Cybersecurity in Mobile Computing: The Five Deadliest Sins"

Every industry wants—and needs!—the capability for employees and executives to conduct business operations wherever they want with full access to the most up-to-date business information. This revolution is already well under way as business units discover the advantages of mobile apps. These include faster reaction to business needs; closer interactions with customers and end users; availability of current information where and when it is needed; innovative customer self-service portals, and more. Unfortunately, associated with these advantages come substantial business risks: to the mobile devices themselves, to the underlying data, and to the back-end databases to which they connect. The trend towards employee-owned mobile devices (BYOD) exacerbates the dangers. Unsurprisingly, recent surveys of corporate executives from many different industries consistently indicate that their #1 concern is information security (or lack thereof), relating to the deployment of mobile devices.

This short webinar looks at several of the major things that can go wrong, and the mistakes that cause them, if mobile computing isn't adequately planned and secured. But, rather than just sowing fear, uncertainty and doubt (FUD), Jeff will offer pragmatic solutions to mitigate or avoid the security risks. In addition, Jerry Brightbill, a senior member of the Alpha Anywhere development team, will also be providing an overview of the numerous security tools built into Alpha Anywhere. The presentation will be followed by a Q&A.

When:
Wednesday, February 12, 2014, 1 PM Eastern Standard Time

Where:
To register for this free webinar and learn about other Alpha Software webinars, please visit: www.alphasoftware.com/events.asp
Press and Blogger Contact
Steve Friedberg
Alpha Software
PR@AlphaSoftware.com
781-229-4500, ext. 601
About Alpha Software
Headquartered in Burlington, MA, Alpha Software offers a complete, coding-optional development environment for a broad base of developers and line of business experts that uses a single code base to speed development and deployment of responsive applications for any form factor. Tens of thousands of companies have built mobile websites, complex business applications and mobile apps using Alpha's development products.

For more information, visit www.alphasoftware.com or follow us on Twitter at @AlphaSWCorp. Alpha Anywhere is a trademark of Alpha Software Corporation. All other product and company names and marks mentioned in this document are the property of their respective owners.