Mobilize Your MS Access Applications
Rapidly move your Microsoft Access applications to the web and mobile devices with Alpha Anywhere
For hundreds of thousands of MS Access developers the following question is on their minds: "I have a Microsoft Access app and need to take it to the web and mobile devices, what is going to be my fastest and most cost effective option?" To put it simply, the answer is "Alpha Anywhere!"

We're hearing again and again that Alpha Anywhere is the product that Microsoft should have built—but didn't—for rapidly building web and mobile apps. While leaving your desktop applications in place, Alpha Anywhere lets you build secure, responsive HTML5 and Hybrid (HTML5/PhoneGap) web and mobile applications that tie directly to your Microsoft Access data—applications that run smoothly on all browsers and mobile platforms from a single codebase.
Video: Alpha Anywhere presentation to NYC Microsoft Access User Group
---
Alpha Anywhere learning resources:
Success Stories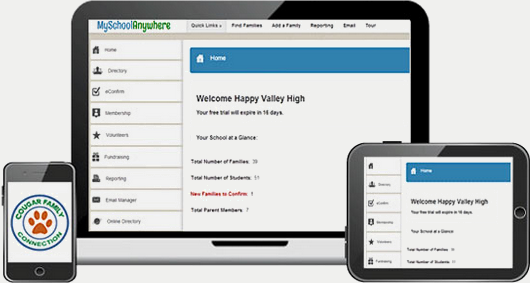 MyDirectoryMaker
Alpha Anywhere makes migrating MS Access to the cloud child's play for SaaS provider.
See case study
---
Golder Associates
Enterprise MS Access application goes mobile with Alpha Anywhere.
See case study
---
" I came from a Microsoft Access VB background and wanted to leverage what I already knew [to build web and mobile applications]. I found Alpha and found it was a great fit." -Customer, Dion McCormick,
GKR Solutions
Webinar: Got MS Access?
Learn how things are done in Alpha for web and mobile develoment in contrast to what you're used to with Access. If you currently use Access, or have in the past, then this webinar will help you to become productive quickly with Alpha Anywhere. Watch the free webinar