Webinar: Alpha Anywhere Overview and Q&A
The perfect way to get an understanding of exactly what Alpha Anywhere is all about. This webinar—hosted by our Lead Solutions Engineer who has extensive experience developing cutting edge solutions with Alpha Anywhere—breaks down how Alpha Anywhere enables developers to build web and mobile apps up to 10x faster than with other development environments and highlights a number of exciting new mobile features.
Quick and easy mobile tips to get you going fast
Learn how you can start implementing your mobile solution right away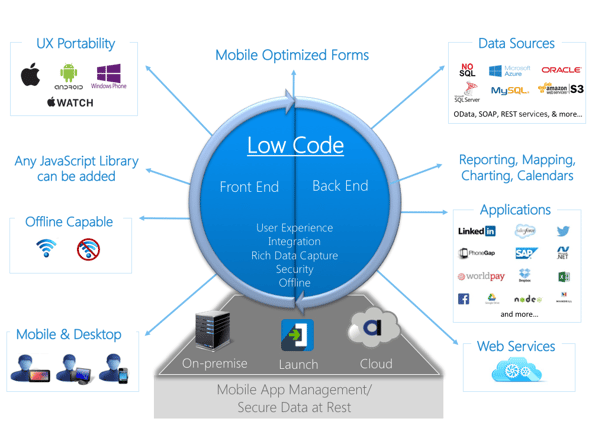 About Alpha Anywhere
Alpha Anywhere is a complete front- and back-end, low-code app development platform for rapid development, distribution & deployment of mobile and web apps.
With unique "coding-optional" technology, Alpha Anywhere aids new users, while ensuring that developers achieve high productivity without sacrificing flexibility or control.
Alpha Anywhere enables businesses to create business applications that are tailored to the mobile environment, their existing workflows, and other requirements. Business users and IT developers can work in parallel to build apps faster and avoid bottlenecks encountered in traditional business app development processes. The software improves productivity and efficiency without sacrificing quality of work and accuracy.