Rich data is critical and the more accurate and timely your data, the better your insights will likely be. Unfortunately, traditional data collection methods no longer support the needs of modern businesses. Digital data collection methods are now a requirement.
This article discusses the challenges of data collection, the current solutions and associated costs, and how to find the best method for your need.
Speeding Accurate Data Collection

Data is the lifeblood of business. You need valuable insights if you're going to properly target your products or services and protect your market share. Unfortunately, deciding on the best data collection method for your business can be a difficult decision.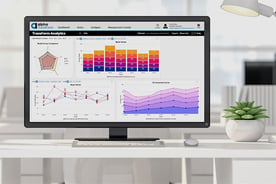 The richer, more precise, and more substantial the data you collect, the more accurate and relevant your data insights will be. At the same time, reliable data insights often expire with time. Collecting data quickly, analyzing it rapidly, and sharing important insights immediately are paramount in today's business world. To accomplish this, companies must move from traditional data collection methods to more modern methods.
Digitize Data Collection in Minutes


Free 30-Day Trial

No coding required




Free library of pre-built app templates




Support and training included
Traditional Data Collection vs. Modern Data Collection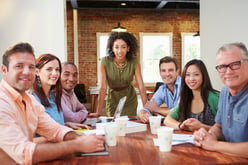 There are many types of data collection. Traditionally you used paper. You gathered information via face-to-face meetings, focus groups, or qualitative research and recorded answers on paper forms. You checked off boxes on checklists carried around on a clipboard. You grabbed a pen and polled people on the street.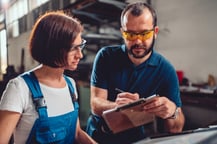 As PCs and cameras came to market you could begin to collect and record more extensive data. This included online surveys and other online data collection methods. You could take pictures or record interviews on video and attach them to emails you could send to someone to file.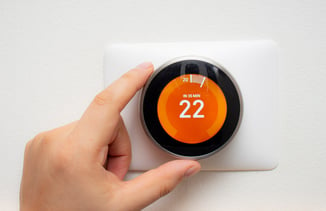 Now everything is digital. We all carry smartphones on our person. We have smart appliances and robots with sensors that can log and share data. You can use a stylist on your tablet and record a digital signature. Locations, times, and dates can be automatically recorded. In addition, photos, audio, and video can be recorded on smartphones, including scanning bar codes or QR codes.
Rich data is critical and the more accurate and timely your data, the better your insights will likely be. Unfortunately, traditional data collection methods no longer support this data. Digital data collection methods are now a requirement for modern business. If you fail to go digital, you're missing out on critical data to help in decision-making.
Gathering Data for Modern Business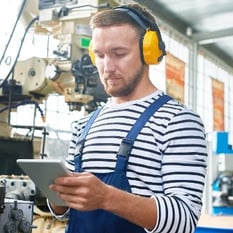 To help choose the best method of data collection, you should first understand why you want to collect the data in the first place. The article, "Best data collection methods for improving your customer base" clearly explains the importance fo good data. The article puts the primary benefit this way: "First and foremost, if you gather data, you get to know your customers. You get all the information required to provide the best experience they need."
The article also notes that the data gathered can also "help with identifying which areas of your business need improvement. How? By looking at transactional data, you know which of your products are the most popular and which are not."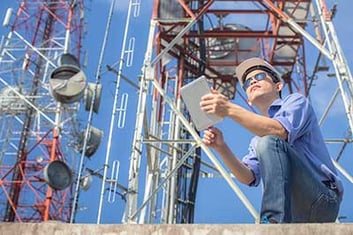 It adds, "Data collection methods are also helpful when it comes to identifying opportunities for expansion. If you analyze your customer data, you can gain valuable customer insights to determine your true potential." For example, launching a store in a new area, then using data to target personalized advertisements and discounts to local customers.
Other benefits, the article says, include improved personalization and targeting and better predicting future trends. That will ensure you'll better meet their needs in the future and launch the kinds of products they want.
Once you know what kinds of benefits you're looking to gain from data collection, choose the right data collection method for your needs. Leverage surveys, interviews, marketing analysis, original research, and monitoring in-store traffic.
Data Collection Apps: An Excellent Data Collection Method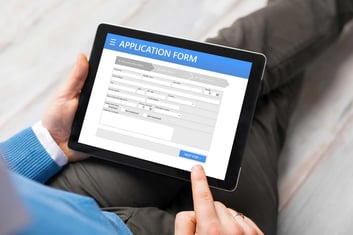 Of all the data collection methods, experts say that perhaps the best is data collection mobile apps or mobile forms software. You use mobile forms on smartphones and tablets, in place of traditional paper forms, to fill and submit information.
These apps can do a lot of the data collection for the user, including recording time and location. Data collection apps can take pictures or scan QR codes or bar codes. They can even take pictures.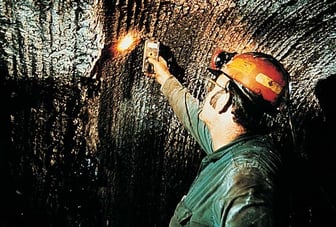 In addition, with over 60% of the global workforce doing their work standing or out in the field, data collection apps on mobile devices can go anywhere. Tablets can be used in the field and smartphones can go virtually anywhere.
Towards Data Science, outlines the power of mobile devices for collecting data. One recent article explains:
"Mobile data collection means information can be digitally recorded on the mobile device at the source of its origin, eliminating the need for data entry after the information is collected. ...It helps us save time, money, and human resources."


Build Data Collection Apps

Digitize your paper forms




Improve data accuracy




Speed data insights

Claim Your Free 30-day Trial
Mobile Forms: Digital Data Collection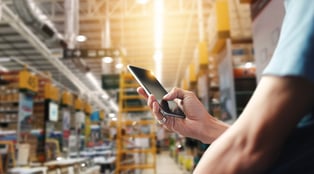 "Mobile data collection is more efficient than paper forms, and ensures data accuracy," notes the article. "...Filling out mobile forms on your phone is faster and minimizes manual data entry errors. Users can select data from lists, radio buttons, checkboxes, or scanned data without having to enter information manually."
In addition, mobile forms use "automatic data validation based on data type and required fields. Data validation and less manual input help reduce errors and save a lot of time."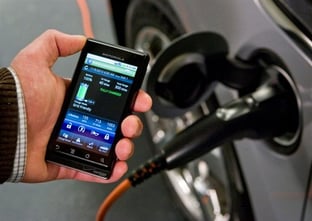 Mobile data collection can also track the primary data collection or secondary data collection process in real-time. That's extremely useful, because you can quickly make changes to the workflow to better get the data you need." For example, adjusting the mobile form and immediately giving all team members immediate access to the same information.
"You can do an adjustment to the mobile form online in minutes, and all team members have immediate access to the same information."
The upshot of all this? If you're looking to choose the best data collection method, using mobile forms is generally the way to go. Going paperless will increase data collection efficiency and worker productivity while improving data accuracy and lowering costs.
Why Your Business Should Have a Data Collection App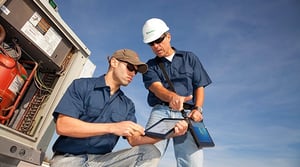 Your organization has an opportunity to improve its methods of collecting data for the business.
There will always be a need for face to face polling, interviews, and focus groups in business. But when it comes to paper data collection, data collection shows that there must be a better way. Paper processes lead to mistakes, high costs, and delays.
Mobile apps can collect data for quantitative research, marketing campaigns, sales contracts, and field inspections. Unlike paper, mobile data collection apps can capture enormous amounts of data.Types of data included can be images, GPS locations, audio recordings, bar code scans, QR codes, digital signatures, and more. In addition, the process of gathering this data is faster than any other manual method possible.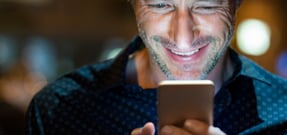 Research by Repsly estimates that storage space and filing cabinets required for forms can be $2,165 a year. It also estimates 11 hours of field time and 6 hours of admin time are wasted managing paper forms each week.
By improving the speed and accuracy of your data collection techniques across your business, your organization can realize incredible efficiencies. One home inspection company moved from paper to mobile data collection
The Best Data Collection Tool for Modern Business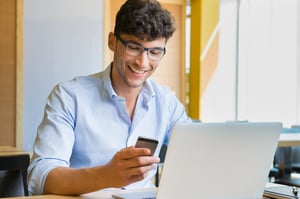 Determining the best data collection tool is an important decision for your company. You need to make sure the apps you build are easily used by your target audience or target user.
You want to be able to collect accurate qualitative and quantitative data. You must consider how to collect responses to open-ended questions. You may want to even incorporate social media in some way.
The Alpha TransForm no-code app builder offers companies an affordable method of digital data collection. The software can turn smartphones and tablets into an effective method of data collection for every industry. Both experienced developers and business users who cannot code can easily create data collection apps for any business process.
Mobile apps built using Alpha TransForm can collect data for inspections, claims, polling, marketing campaigns, sales contracts, service repairs, and more. The software can collect and accurately record a wide range of data types, from traditional text fields and multiple choice questions to mobile data such as: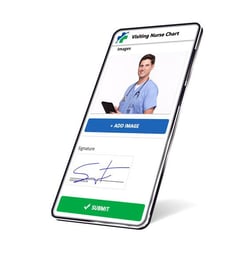 GPS location (and provide directions)
Time/date stamps
QR codes or Barcodes (including bar code lookup without a WiFi or cell connection
Digital signatures
Photos
Audio recordings
As users collect data, the software can perform calculations and alert users if readings fall outside parameters or if additional data should be recorded. Once data is collected and submitted using an Alpha TransForm mobile form, the software can then initiate workflows for corrective action, ordering, a scheduled repair, or other activity.
Data-centric businesses, like healthcare, finance, defense, and manufacturing, must rely on accurate data sources, tight data integration and data management, and secure data storage. With more than 20 years of experience in enterprise database applications, Alpha Software gives you confidence that the data you collect is handled efficiently and securely.
Try Alpha TransForm data collection apps.
Free app templates included.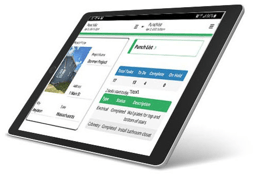 Create Mobile Form Apps for iOS and Android without Writing Code
Eliminate paper forms while improving data accuracy
Speed data collection and increase worker productivity.