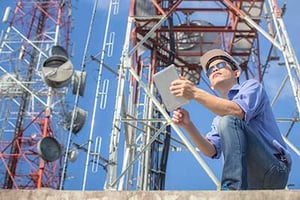 Paper forms are old fashioned and slow and, more than anything, is prone to errors. Plus, there's a risk of losing or damaging relevant information, which could prove to be a massive issue for businesses as they progress. Mobile forms, on the other hand, automate data collection and, more importantly, enables you to send information in real-time via a mobile device.
Mobile data will benefit organizations because switching from paper forms to mobile forms will enable businesses to take advantage of most mobile technology's critical features.
What are Mobile Forms?
Mobile forms are apps programmed to generate forms for smartphones and tablets. The companies use it, in place of traditional paper forms, to fill and submit information.
However, before converting paper surveys into mobile forms, you need to take a step back and think about your data collection objective.
Finding an answer to these following questions will give you a general idea on data collection.
What purpose is your data going to serve?
What kind of questions will you raise in your data?
Who will access your data? And how do they plan to use it?
Can mobile tech catch the data?
Finding answers to these questions will help you arrive at the best way to collect data and store them.
Advantages and ROI of mobile forms for data collection
Switching from paper forms to mobile forms could attract some excellent benefits for your company. Some of them are:
Cost-effectiveness
Sure, there's an upfront cost involved while adopting mobile data collection tools. But, over the years, be assured, you'll save big. And while data collection via paper forms calls for double data entry, wherein you enter data not just in the paper, but you'll need to transfer it to your computer as well, mobile forms require just single data entry.
Speedy process
Mobile forms can easily collect data on mobile devices and analyze it. In case of paper forms, you need to transfer info from paper to the computer, wasting so much of time and resources in the process.
Collection of Meta-Data
Metadata is the data that is collected in the back-end by the system. It contains information such as when, where, and from whom the data has been collected. This sort of information is what makes mobile technology a must for forms.
On the other hand, manual data might lead to incorrect entries, and the process is very slow. Mobile apps with mobile forms ensure not just the accuracy of the information, but the information could be updated automatically as well, not to mention it's accessible to the members as well.
Rich media Display
Mobile forms accumulate a large range of data that could be captured and displayed via rich media. Besides form, you could add audio files, videos, pictures, and more. Rich media provide rich information that paper forms won't be able to offer.
Data validation
Collecting data via paper forms involves human interaction, which could lead to errors and all. Mobile forms automatically validate data, which, in turn, increases accuracy and efficiency. And because data is instantly uploaded, managers can be told to take immediate action.
Seamless Workflow
There's no question of delay when it comes to the collection of data via mobile forms as it's done in real-time. Plus, it's sent to the concerned authorities as soon as possible making workflow seamless and effortless. In short, mobile forms cut short the time, cost, and resources required for extracting information from people while ensuring the authenticity of the info collected.
Safe Storage of Data
Mobile forms ensure more reliable storage of rich data and metadata.
For all of the above reasons, many organizations are switching from paper to mobile data collection for their fieldwork.
Is your data collection system safe?
Data security is a big issue in many industries. So, to ensure the safety of data, it's paramount for every organization out there to use a safe method to collect, handle, and store sensitive information.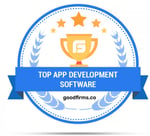 Mobile forms are the safest bet, without doubt, when it comes to keeping the company and client's security safe.
Guest post by Jennifer Warren, Content Crafter with GoodFirms