How do I Learn App Development?
There's a growing shortage of professional developers. Silicon Angle estimates that there are 660,000 open jobs for software developers, but only 75,000 graduating computer science majors yearly. 40% of companies report suffering from an app development skills gap.
Companies are finding other methods to quickly get these apps developed. Enter the "citizen developer." These are business users outside of IT using app development tools to solve business problems.
Gartner reports that 41% of CIOs already have citizen development projects established that involve low-code or no-code products. Another 20% of CIOs have citizen developer projects in the evaluation or planning phases.
Modern app development software should train both experienced and first-time developers to do mobile app development. Software and training materials should guide both types of users to leverage their knowledge to solve business problems with mobile apps.
---
You don't have to have coding skills to build apps.
Alpha Software

offers free mobile app development software and tutorials, videos and other learning materials to help anyone learn app development.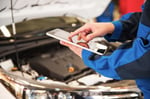 Some jobs are phased out, and people who are laid off frequently need to turn to entirely new fields. It can be a daunting task to retrain yourself for the new economy after years at a previous job. But that's exactly what Mike Brown, a former maintenance mechanic, accomplished with the help of Alpha Software. Read how Mike Brown did this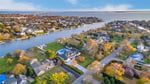 During the COVID-19 pandemic, technology for local governments has become more important than ever. Residents need new methods to interact with their cities/towns remotely, including paying fees, getting public safety help, and more. One town programmer built an astonishing number of apps to serve citizens using Alpha Anywhere. Read more about how Alpha Software helped so many during the pandemic