An Example: A Mobile App for Inspections
Simply determine the data you want to include in an app for equipment inspection:
Equipment name

Equipment serial number

Location of equipment

Photo of equipment

Audio recording describing the equipment

Is the equipment working?

When is the next service date?

Inspector signature...and more.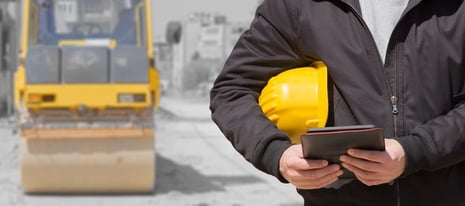 Building an App for Your Business?
We've got you.
While many app maker software providers promise a seamless user experience that results in a flawless product, the reality is that many of these application builder offerings don't live up to expectations.
With AlphaTransform, however, you truly gain a low-code app that allows you to develop apps that work seamlessly.
If you've been considering creating your own app rather than pursuing a traditional development model, here are some of the benefits.
Budget Savings
Retaining app development services will cost you. And if you end up not liking the finished product, it's back to the drawing board and the budget board.
Increased Speed-to-Market
Traditional app development methods can take months to complete. With multiple developers working on a single project, timelines can extend, losing you market dominance and overall patience.
Pre-Built Architecture
Rather than starting from scratch AlphaTransform's easy-to-use app maker provides users with templates with simple completion steps. This reduces the overall lift associated with app development.
The benefits of Alpha TransForm app maker software can impact your organization operationally and financially, making lasting impacts that can better define your business.
Start Building Your App Today!