Webinar:
Survive, Restart and Prosper:
Re-imagining Work in a Pandemic
COVID-19 has delivered a shock to us all, forcing the pace of change and raising uncertainty to new levels. For many, work has changed fundamentally in a few short weeks. How can we navigate through this new world? This session looks at trends in work and offers a framework for understanding them.
Join Richard M. Marshall, PhD and Founder of Concept Gap, to look at addressing needs of remote work, self-service digital systems, events and employee wellbeing with a particular focus on how to prepare to prosper when the pandemic is over.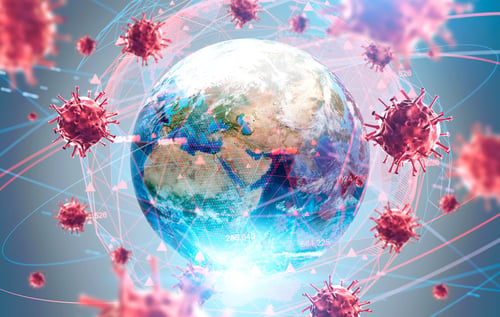 About Richard M. Marshall, PhD
Richard M Marshall has over 30 years of experience in software innovation. Before founding Concept Gap, Richard was a Gartner analyst covering mobile app design and development, where he championed the emergence of key enterprise mobile app technologies. As an entrepreneur, Richard recognised the importance of the mobile app in 2004 and created a company, Rapid Mobile, that delivered cross-device, highly-usable apps long before they became mainstream. Richard's career has encompassed everything from coding to corporate governance, and he has worked in all phases of product development from initial concept through implementation and on to sales, product management and marketing. Communication has always been the common element: storytelling is a key factor in driving the adoption of new technology. He has lectured, written papers, articles and reports for many years. Richard holds a PhD in Computer Science from the University of Edinburgh. He also writes fiction.