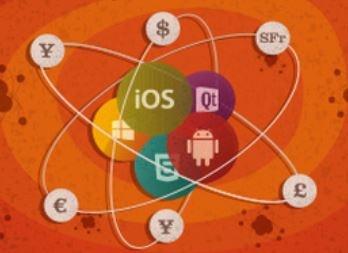 In a recent survey of opportunities in software that was conducted by Vision Mobile and summarized in this report we were most interest in this section of the report about business productivity software highlighted below



"Where are the opportunities in the enterprise app market?

There is an inherent unpredictability associated with the future use of apps and it is exactly this unpredictability that empowers developers to create innovative apps that continue to redefine whole markets and industries. Nevertheless, we can still identify a number of areas that currently attract considerable attention among businesses and where we see future value being unleashed in the business & productivity market:

Vertical apps
Specialised industry apps such as healthcare, real estate, finance or automotive. Vertical specialisation provides a great opportunity for differentiation and for building strong brands as the app economy diffuses into every single industry. Existing industry stakeholders can leverage apps as a differentiation strategy against "un-apped" competitors, integrating apps and exposing APIs across their product offerings. For independent developers, specialisation is a means to capture a niche and survive the discoverability labyrinth.

Productivity/BYOD
Apps that cross the boundaries between private-use and work-use, such as storage, lists, calendars, office-type apps are key drivers behind the consumerisation of enterprise IT. Once into an organisation or an enterprise app store, such apps can spread rapidly within organisations.

Mobile SaaS
Software-as-a-Service, delivering CRM, HR, ERP, BI services to small businesses and large enterprises is a booming sector. Mobile apps extend these capabilities much further by allowing anytime/anyplace access to these core business services.

Custom apps/services
Bespoke mobile solutions delivered outside of app stores will continue to take the lion's share of revenues within the business and productivity app market. As we discussed, the dominance of this model will erode during the next few years as app store purchases increase among enterprises."

What struck us upon reading this, is how well Alpha Anywhere fits in these scenarios because of its strengths in terms of:

- being a complete front end to backend, prototype to deployment environment

- offering a full range of tools from reporting, to charting to mapping to scheduling to e-forms to media handling to PhoneGap wrapping

- its focus on very high levels of productivity in terms of building and maintaining cross platform mobile and web apps

- its low ongoing operating costs for licensing and hosting business and SaaS apps

From the data presented in this report (and from other research sources) it is clear that this is a great time to be in the application development business for business applications because of the growth being spurred on by the advent of mobile and the cloud.

At Alpha Software, we see it as our mission to give developers who adopt Alpha Anywhere the weapons to compete and win in this exciting era of change and growth that we are in.