There's an ugly little truth about mobile app development that a lot of people won't tell you: According to IDC an estimated 30% of mobile application projects fail. Problems connecting to back-end data sources, security issues, and time-sink roadblocks are just a few of the issues that can derail a project.

Choosing the right development platform --- one like Alpha Anywhere that combines a minimal coding approach with the ability to dig in deep --- can go a long way towards ensuring that mobile projects won't fail. But that by itself may not be enough to solve every problem that developers encounter.

Why Consulting Services Can Help Mobile Apps Succeed

When choosing a development platform, you should also consider what professional and consulting services are available for it. A strong consulting and services group can solve problems that just won't go away --- issues with middleware, data-driven business applications, databases, frameworks, and more.

That's why we've built Alpha Software Consulting Services. The wealth of knowledge we've developed over the years of various technologies like programming languages, databases, frameworks, middleware and large domain expertise helps us create efficient, flexible and cost-effective business solutions for you. Solutions developed by us have been successfully deployed in mid-sized and and enterprise customers around the world.

Many of Alpha's services customers come to us because they did something too simplistic or have built an app that breaks or hasn't been adopted by end users. We build real things that users adopt and doesn't break. For example, we helped World Medical Card launch a cross-platform mobile app for iOS, Android, and Windows Phone that cost the company ten times less than if it had built separate native apps.

We offer a full-range of services, including: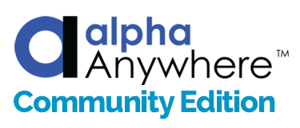 Read more about Alpha Software's Consulting Services.
Download free software to build business apps.