Building mobile apps that can work offline is no longer a "nice-to-have" feature - it's become a must-have. A survey by mobile app platform provider Verivo found that 78% of enterprise architects have plans to build apps that require offline support or offline data caching. Alpha Anywhere 3.0's robust offline capabilities make it easy to build mobile apps with no incremental time and cost - it's all built right into the app itself. Alpha customers are using that to solve their real-world business problems, as you'l see in this first in a series of blogs.
American Pool Goes Offline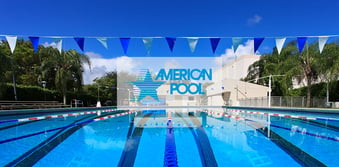 American Pool is the largest commercial swimming pool management, maintenance, construction and recreational facility management operation in the United States. Its workforce is mobile and it turned to Alpha Anywhere to build apps and Web sites for it lifeguards, supervisors, and maintenance technicians all need mobile access to its CRM platform for purposes such as collecting data in the field. It plans to make use of Alpha Anywhere's ability to build apps with offline access. Using the app, American Pool's inspectors in the field will be able to take photos of pools, making it easier to document how much maintenance needs to be done on them. The application will be able to work even when offline, especially important because some pools are located in areas without data coverage of any kind. "Offline access is very important to us, and that's why we're so pleased with the new capabilities of Alpha Anywhere," says Karen Snyder, American Pool CIO.
Dwellpoint and Offline Support
Dwellpoint is a SaaS solution that keeps real estate agents and brokers in touch and up to date with their clients by informing them about the status of their house listing, scheduled open houses, and upcoming appointments. Scott Moore, owner and founder of Dwellpoint, used the Alpha Anywhere application development and deployment environment and Alpha's SaaS Jumpstart Framework to build the Web site and service. Using Alpha technology, he was able to quickly seize on a business opportunity and launch the service, rather than spending time raising money and hiring outside developers. Alpha Anywhere's offline capabilities will be a tremendous help to his customers, he says, because the competitive real-estate business requires that agents be connected all the time, wherever they are, "It's not uncommon for agents to be in areas where they don't have a mobile connection, and with the offline capabilities, they'll still be able to be productive," he explains. Go here for more details about Alpha Anywhere's offline support.