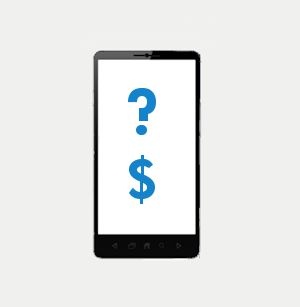 A new report out has both good news in those interested in mobile deployments. The good news: Companies, on average, see up to a 150% ROI for mobile apps. The bad news: most companies still haven't made the move to mobile even though they're trying. The report, from VMWare, titled VMware 2015 State of Business Mobility Report, surveyed 1,182 IT decision makers, IT influencers, and business decision makers around the world. It found that even though mobility offers companies substantial business benefits, most are only just starting on their mobile projects. The benefits of those companies that have gone mobile are striking, even beyond the average 150% ROI. It found:
51% of companies that have gone mobile report an improved ability to more rapidly bring new revenue streams online, compared to 16% for companies that haven't gone mobile.
47% of companies that have gone mobile report improved access to mission-critical apps, compared to 32% who haven't gone mobile.
Early business mobility adopters report less time and effort to develop, test, and deliver applications and fewer security and compliance incidents.
73% of companies that have gone mobile reduced IT operational staff time by an average of 29%
Companies that have executed business mobility strategies average 2x and 3x ROI compared to companies that haven't
What's holding companies back? Despite all that, the report found, "Only 20 percent of companies have executed business mobility initiatives, transforming at least one core business process to a mobile model." Mike Hulme, senior director of marketing for end user computing at VMware, told FierceMobileIT, "We are still in the early stage of the [enterprise mobility] market...There is a small set of companies that are doing things with mobility that are business oriented. There is a large gap between what companies are doing and what they want to be doing." Mostly what's holding companies back from mobile development are device security and control, risk of data loss, and the cost and complexity of mobile management. However, it appears that mobile efforts overall are picking up. The report found that 63% of companies have either completed or will re-engineer a core business process to a mobile model within the next year.