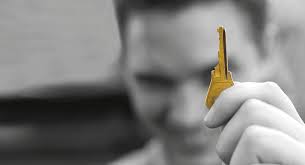 In a blog post on November 18th, Robert Half Technology, a leading technology placement company wrote: "Increased consumer and business use of smartphones has generated more demand for businesses of all sizes to offer easy-to-use mobile applications. And increased demand has made it challenging for firms to find candidates with mobile app development skills. Candidates with mobile app development skills are hard to find, and this is largely due to the lack of relevant mobile application development training and curriculum offered by higher education today," said Robert Half Technology's metro manager, Kelly O'Connell. This is creating an increasingly competitive hiring market and escalating application developer salary requirements. The mobile application industry is booming, with sales rocketing toward $25 billion this year. Not to mention that salaries for those with mobile application development skills are expected to see a 7.8% increase in 2014. So it's no wonder mobile applications developer is one of the most popular and promising jobs today." At Alpha, we have been focused for a long time on the issue of empowering developers with a development and deployment environment that can be mastered relatively quickly (compared to other low level coding approaches) and that offers high levels of productivity through its genie/wizard driven (coding optional) approach. With the proliferation of mobile devices and the corresponding complexity of having to build business apps that run on the web and various mobile devices from different vendors, the need and urgency for developers to become "mobile proficient" ASAP is clear. Likewise, from the perspective of companies and organizations of all sizes there is no time like the present to adopt a mobile strategy in order to thrive!
Alpha Anywhere provides both independent developers/consultants and companies an important competitive advantage.
Because of Alpha's unique capabilities and attributes (see list below) two groups are well-positioned to benefit:
Independent developers/consultants/systems integrators/VARs/digital agencies can produce secure, responsive, complete and compelling mobile apps rapidly and affordably for clients.
Companies and organizations who adopt Alpha Anywhere can overcome the skill shortage by bringing existing developers and domain experts into the mobile world in a modest amount of time, and thereby create a competitive advantage for their organizations.
Key capabilities/characteristics designed into Alpha Anywhere give you a real advantage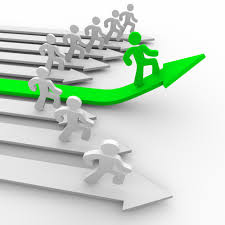 1. An end-to-end development and deployment environment that has all the required client and server development features to build complete multi-platform business apps (front-end/back-end, reporting, charting, scheduling, video/image, forms layout, data-mapping, etc.)
2. An easy to learn, wizard-driven interface for developers that allows custom coding at any time. This offers speed of learning and speed of development.
3. Enterprise-class scalability and security
4. Responsive application design capabilities, driven off a single code base, that provide native experiences on any mobile device, desktop or laptop
5. Open standards-based approach that leverages HTML5, CSS3 and JavaScript
6. Seamless integration with SQL databases, large data sets, portable SQL web services and APIs for powerful data connectivity and flexibility
7. On premise or Alpha Cloud hosting (coming soon)
8. Built on top of core Alpha Five technology (Rated #1 by InfoWorld for rapid application development of web apps and recipient of 5 stars out of 5 by CIO Magazine and Network World)
9. Support for operation in a disconnected mode (coming soon)
10. Paper forms replication
Links to help you understand Alpha Anywhere  //www.alphasoftware.com
Overview  Examples (short video)   Customer Comments  Article/Video on Responsive App Design by Dan Bricklin, Alpha CTO