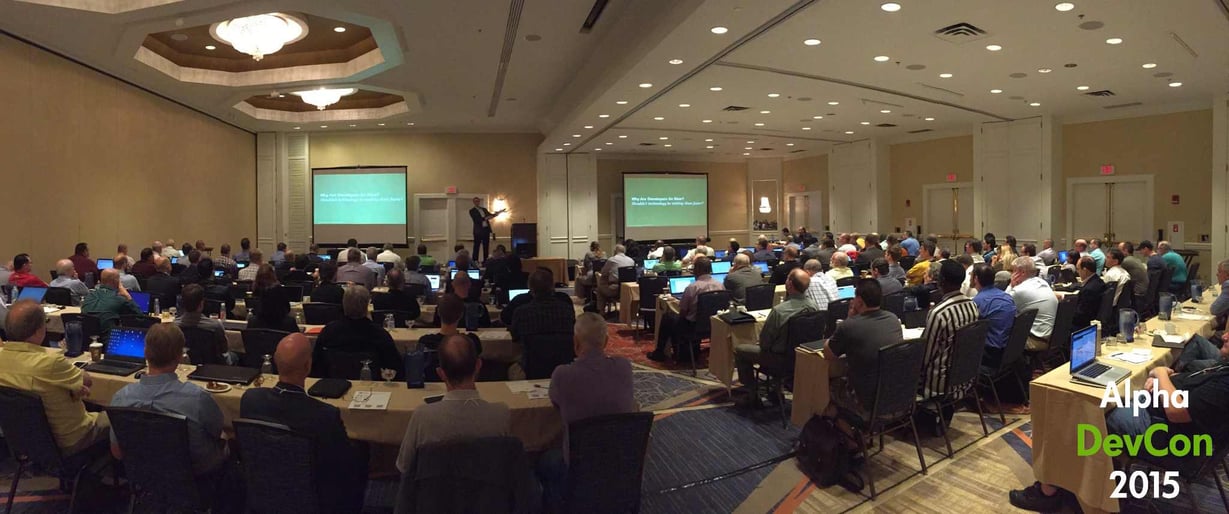 We just wrapped up Alpha DevCon 2015 and what an exciting 3 days it was!

We sold-out what was our biggest conference yet with developers flying in from every continent—except Antarctica : )

Alpha's internal development team thrilled those on hand with a review of what's here now and a preview of what's coming soon in the world of Alpha Anywhere.

Speaking with Alpha Anywhere customers and partners during DevCon 2015, we heard the same thing again and again. Out of all the mobile and web development platforms they have evaluated, nothing comes close to the power and productivity that Alpha Anywhere 3.5 delivers their organizations in a number of critical areas that really matter:





Open Architecture so that you leverage off other technologies like Node.JS and WordPress Templates.


Look for new video testimonials filmed live at DevCon in the coming weeks to hear more about what our customer's are saying!




A few comments from Customers