Free Webinar: How to Build Mobile Apps
Alpha Anywhere allows you to build hybrid apps for mobile devices—that have access to all of the native features of the device—and deploy them to the various app stores. This is done seamlessly in Alpha Anywhere by publishing your Alpha Anywhere app using ionic appflow.

Join Sarah Mitchell, Director of Customer Success, as she provides a complimentary overview of this free app builder and demonstrates how you can quickly and easily start building hybrid mobile apps with Alpha Anywhere.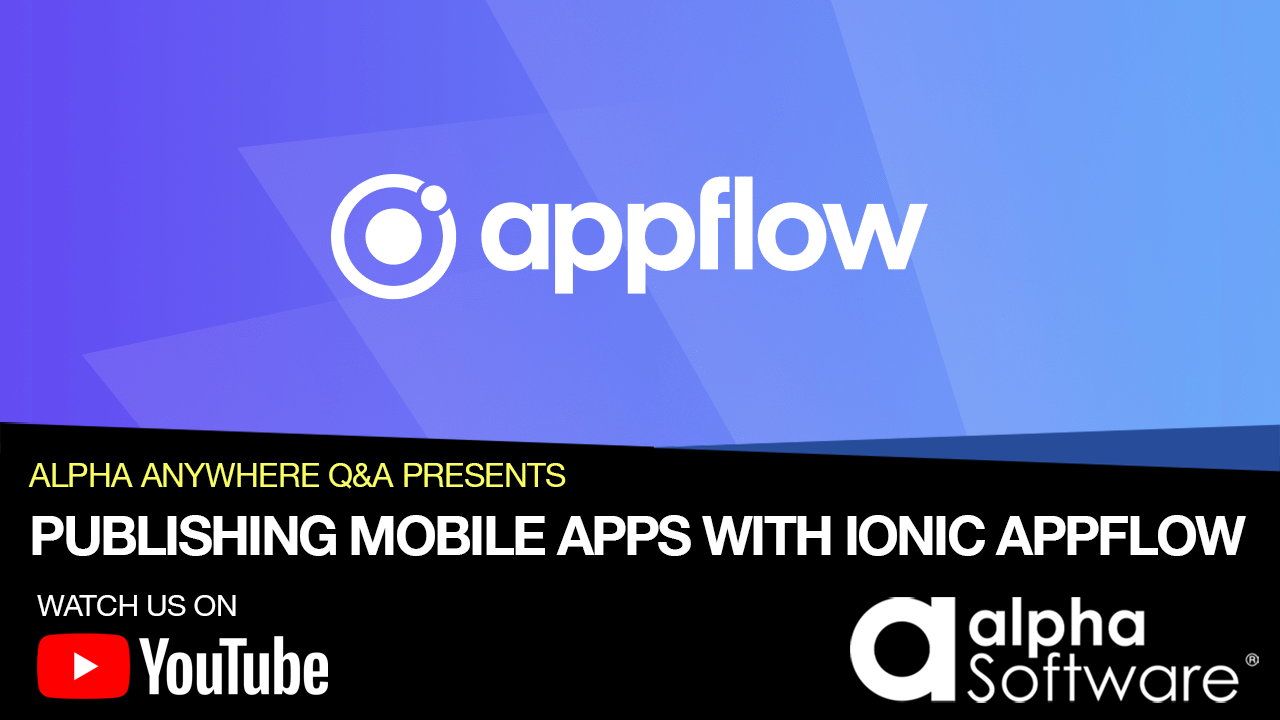 Get Access to a Free App Builder:
Alpha Anywhere Community Edition allows you to build all the mobile apps you need without limits on time, number of apps or complexity of apps. Download the free app builder and lessons on how to build apps for free.