Think that all the news about artificial intelligence (AI) being the future of mobile is hype? The latest mobile chips from the world's top chip makers and phone manufacturers show you're wrong. AI-focused mobile chips from Apple, Huawei, Samsung and others are making their way into the mainstream, and they'll change mobile forever. There's no doubt that AI is the future of mobile.
Apple's new iPhone X is a prime example. Its new A11 Bionic chip has what Apple calls "neural engine" inside of it, which powers its AI features and applications. They include face ID recognition, augmented reality, and more. Apple says its dual cores performs up to 600 billion operations per second, and is specifically designed for machine learning.
Huawei, meanwhile, has a new Kirin 970 chip with AI capabilities built in via a neural processing unit (NPU). The company pitches it as an "open platform for mobile AI." Notably, the NPU can be accessed via a Huawei APIs or Google TensorFlow and Facebook's Caffe 2. That'll make it easy for all developers, even those without significant AI experience, to tap into the chip's AI capabilities.
Samsung, the world's biggest chipmaker, is also at work on adding AI-specific CPU cores into its mobile chips, according to the Korea Herald. A source told the Herald, "In the next three years or so, smartphones will have designated chips that will improve the processing of AI features by 50 percent from today."
There are plenty of reasons all that should matter to mobile developers. Users expect more personalized experiences from their mobile apps, and the best way to do that is via AI. AI is the best way to deliver product recommendations, and may also adjust an app's interfaces and feature set based on what it learns about the user. Users now expect to get information from their apps based on their tastes and interests. Valeryia Shchutskaya of InData Labs writes, "The reason why most apps fail within a year of launch is that they fail to provide relevant content to continuously engage users…By monitoring the choices users make and inserting them into a learning algorithm, apps [that use AI] make recommendations that users are likely to be interested in."
When Google looks into the future, it's looking beyond mobile and to AI. Google CEO Sundar Pichai has said that the company is undergoing "An important shift from a mobile first world to an AI first world." People now regularly interact with personal assistants powered by AI, including Siri, Cortana, Alexa and Google Assistant. They will expect their smartphone to be just as intelligent. And developers have to listen, and tap into mobile chips' AI capabilities.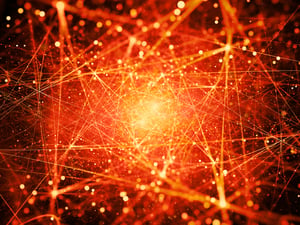 In fact, Alpha Software just published a detailed whitepaper titled, "Artificial Intelligence: What You need to Know About the Next Big Boom in Mobile." Key sections of this whitepaper about AI and the future of mobile development include:
Why the Time for Smart Everything is Now - Market data, processor advancements and sensor production advancements that have made AI-powered mobile apps an everyday reality.
Rethinking Enterprise Applications: Combining AI, Sensors and Mobile Apps

- Practical examples of how companies are leveraging AI and machine learning with input from sensors to power better business apps.
A Starting Point: Applying AI to Mobile UI

- An actionable list developers can follow to start embedding AI into their apps to improve user experiences and decrease churn.
How to Get Up to Speed Quickly: Embedding AI into Mobile Apps

- 3 steps, with detailed links to resources, that developers can take to begin polishing their knowledge of AI technology and AI APIs for app development.
For more insight on why AI is the future of mobile, read my blog posts, "Artificial Intelligence: The Next Big Thing in Mobile," and "Why Artificial Intelligence Will be Big in Mobile App Development in 2017."