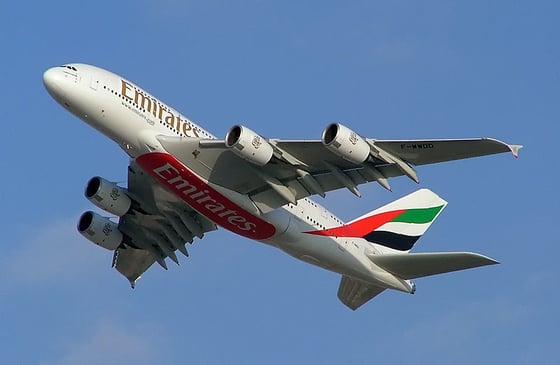 We received this blog article today from Robin Bennett from www.start-software.co.uk, an Alpha partner with offices in the UK an Australia. We have reproduced it below. We think it will put a smile on your face.
Here is "cloud" asbestos software Alpha Tracker running *above* the clouds...
Our asbestos software Alpha Tracker has been designed from the ground up to run on the web "in the cloud"—in other words, on hosted server space running anywhere you like, available to any web-connected PC, laptop, tablet or smartphone. Alpha Tracker is powered by Alpha Anywhere, our development software of choice for web-enabled database systems. Here's a photo of Alpha Tracker running live at 39,000 feet—above the clouds—thanks to the Emirates' Airbus A380 and its WiFi. Amazing.
It was my first time on the Airbus A380 and I was absolutely knocked out by it—the world's biggest passenger plane and so, so quiet and sophisticated. Phenomenal technology.