This morning, Baseline ran a very positive article on Alpha Software. The story, "App Development Tool Increases Speed, Flexibility," profiles Alpha customer Fast Mirror and its use of Alpha Anywhere for rapid mobile application development. Alpha Anywhere's ability to save development time, speed time-to-market and slash development costs are touted loudly in the article.

Baseline reporter Samuel Greengard interviews Fast Mirror Founder and CEO John Azzara about the process of selecting the right rapid mobile application development vendor, and about the benefits that low low-code development brought to the organization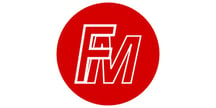 Excerpt:

"Fast Mirror, a professional development firm, adopted a cross-platform development tool that has slashed overall development time by about 50 percent....The company turned to software development solutions provider Alpha Software's Alpha Anywhere cross-platform development tool to ratchet up speed and flexibility. The platform, which is designed to integrate with existing databases and Web services, enabled the firm to use the software out of the box and build functional grid objects in minutes…

'We are now able to create a component very quickly, often in minutes, and it's done,' Azzara says. At the same time, 'If we want to dig deeper into the code and work with Cascading Style Sheets [CSS] or write our own scripts, we have the flexibility to do so.'"

In the story, Azzara is particularly bullish about the speed to market that Alpha Anywhere afforded his company:

"...Azzara estimates that the software platform has slashed overall development time by about 50 percent. In many cases, Fast Mirror simply uses the templates provided by Alpha Software. 'If we need to customize something. we can write our own code or use something like JavaScript or XBasic,' he says…

…Transitioning to the platform was fairly simple, and Fast Mirror's application developers were able to put the platform to work quickly and without enduring a big learning curve. Azzara says that the next step is to finalize a mobile app through the development platform."
To read the full article in Baseline, visit: http://www.baselinemag.com/enterprise-apps/app-development-tool-increases-speed-flexibility.html

To read the detailed case study on Fast Mirror on the Alpha Software website, visit: //www.alphasoftware.com/case-studies/low-code-platform/

To learn how Alpha Anywhere low-code, rapid mobile application development can bring the same benefits to your organization, visit: //www.alphasoftware.com/mobile-app-development/