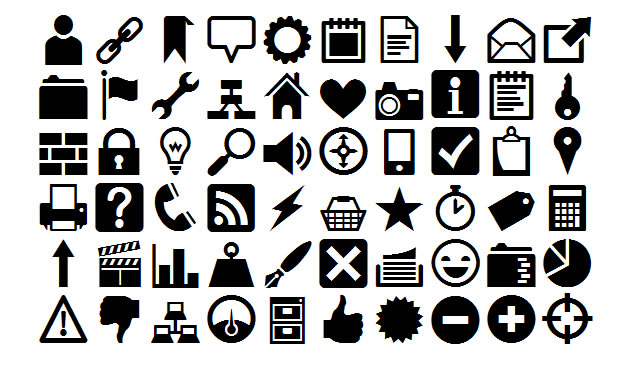 We recently came across this blog post from a site called "CSS tricks"
We wanted to reprint it here because it does a great job of explaining how useful ICON fonts can be to you in terms easily adding professionalism to your web and mobile applications built in Alpha Anywhere (now that ICON font support has been included in Alpha Anywhere that makes it very easy to incorporate ICON fonts in your business apps built in Alpha Anywhere).
Icon Fonts are Awesome
Because you can easily change the size

Because you can easily change the color

Because you can easily shadow their shape

Because they can have transparent knockouts, which work in IE6 unlike alpha transparent pngs.
Because you can do all the other stuff image based icons can do, like change opacity or rotate or whatever.
You'll be able to do things like add strokes to them with text-stroke or add gradients/textures with background-clip: text; once browser support is a bit deeper.