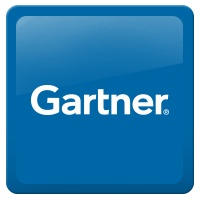 On June 15, 2016, Gartner released the "Magic Quadrant for App Development Platforms"
Yesterday, Gartner released the
2016 Magic Quadrant for Mobile Application Development Platforms
. Gartner recognized Alpha in the narrowing "Honorable Mention" category as one of 5 vendors that enterprises looking for MADP solutions should consider.
While Gartner analysts widely recognize
Alpha Anywhere
for its
industry-leading offline capability
, this year they added to our strengths by calling out Alpha for "enterprise integration" and "rich client-side workflow and custom logic creation" -- both critical capabilities for enterprise-grade B2B and B2E mobile apps.
EXCERPT:
"Honorable Mentions
The following vendors did not meet the inclusion criteria (typically because of revenue), but they are credible alternatives to the vendors included in this Magic Quadrant. Several of these vendors are covered in "Market Guide for Rapid Mobile App Development Tools" and "Market Guide for Cloud Mobile Back-End Services."
Alpha Software has robust enterprise integration capabilities and rich client-side workflow and custom logic creation in its coding-optional development tool..."
We're thrilled about this recognition in such an influential report, but we couldn't have done it without
support from our customers
. Thank you!