To harness the power of low-code technologies, businesses should select the right low-code technologies to solve business problems, adapt development practices to maximize productivity and value, and embrace democratized delivery models.
Not sure how your business can best unleash the power of low-code platforms? Gartner has help for you – a three-step process for releasing all the value those platforms have to offer.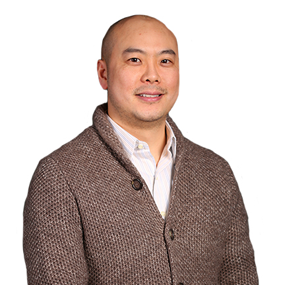 It's all laid out in "Harness the Disruptive Powers of Low-Code: A Gartner Trend Insight Report." by Gartner Analyst Jason Wong.
The report starts by claiming that by 2025, a full 70% of new applications created by enterprises will be built using low-code/no-code, compared to under 25% in 2020. Because of that, the report says, it's vital that businesses use those platforms in the right way.
Following are the three steps the report recommends.
#1 Select the Right Low-Code Technologies to Solve Business Problems
Gartner says you should first clearly understand the difference between low-code and no-code, and look at the platforms based on what they actually do rather than on what term vendors use to describe them. Next, clearly look at the different solutions and match them against your company's tactical and strategic needs. Because automation is key to digital transformation, analyze how well the platforms provide automation.
#2 Adapt Development Practices to Maximize Productivity and Value
Companies shouldn't use low-code in only isolated instances, Gartner recommends. Instead, the report points out, "Low-code development must work in unison with 'traditional' coding workstreams." Beyond that, businesses should make sure they use low-code for the right use cases. Customer- or partner-facing applications and processes, the report contends, are idea business-critical uses.
Engineering leaders need to play close attention to the challenges the platforms have related to "release management, disaster recovery, audit, and security testing," the report says. In addition, a good deal of attention needs to be paid to integrating low-code with DevOps tools. Finally, technical debt can become an issue with low-code platform. The report says managing technical debt requires that business, IT and developer stakeholders stay in close coordination.
#3 Embrace Democratized Delivery Models to Expand Business Value
Low-code and no-code platforms lead to an entirely new way that information and technology capabilities are delivered in businesses. Traditionally, IT has been the sole deliverer of that, but with low-code and no-code that's no longer the case. Now individual departments deliver that as well. In addition to that, the report notes, there are now "fusion teams" across IT and business units.

That doesn't mean it should be a free-for-all. Gartner says tech professionals need to be in the driver's seat: "Application and software engineering leaders need to effectively coordinate, manage and govern all these different developers using different low-code technologies." The leaders should define best practices and develop an integration strategy.
Importantly, Gartner says, this should not be a "one-size-fits-all approach. Different tools and initiatives will require nuanced approaches to governing their deliverables and connecting to other workstreams."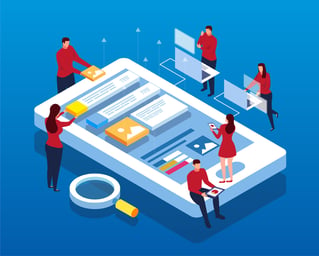 The Best Low-Code/No-Code Platform
Alpha Software has the ideal low-code/no-code platform for both IT and citizen developers. Alpha TransForm no-code software helps business users craft online or offline mobile apps in minutes. The apps can utilize the latest mobile features (camera, GPS, etc.) for fast, accurate data capture. Developers can even tie the apps into business process management systems. Get the no-code app builder.
Alpha Anywhere low code app development software has the unique ability to rapidly create applications and mobile forms with advanced features. These apps offer outstanding customer experiences and can easily access and integrate with any database or web service, and can exploit built-in role-based security or robust offline functionality. Build low-code apps for free.