Job seekers with low-code/no-code expertise are in high demand because of the shortage of professional developers and can help companies more quickly digitally transform themselves.
There's a new way for non-IT job-seekers to stand out from the competition and find their ideal jobs: Develop low-code/no-code job skills and highlight them on their resumes.
So says the Computerworld article "Low-code development becoming business skill 'table stakes'."
The article points out what we already know: There's a shortage of professional developers, and so companies are increasingly turning to citizen developers to build apps that can further a business's digital transformation.
App Development Skills Set Job Seekers Apart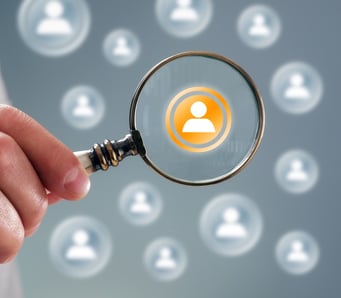 Forrester senior analyst John Bratincevic told the newspaper that because citizen development is becoming a core part of business strategy, when people apply for jobs, they'll stand out from the crowd if they have low-code/no-code expertise. He says such skills "will just be table stakes for the business worker — just like personal productivity tools."
Marcus Torres, general manager of the App Engine Business at ServiceNow, agrees with Bratincevic that being able to create applications with low-code/no-code has become an expected skill set for employees. The reason, he said, is that business users understand a company's app needs more than do IT staff, and so domain experts with low-code/no-code skills are in high demand.
Low-Code Technology is A Natural Fit for Younger Workers, Millennials
Torres added that millennials and younger workers, who make up the majority of today's workforce, are more comfortable with technology and application development than do older workers. That gives them a leg up, particularly if they have low-code/no-code skills.
Companies Need Candidates that Can Build Apps

He points to a wide variety of apps business workers have created using low-code/no-code at his company. They've created apps for human resources, facility work, and more. The cafeteria team even built an app for displaying the menu. When employees asked if they could order via the app, the cafeteria team quickly added those capabilities, adding payment features as well.
He says that an employee will typically build a forms-based app with low-code/no-code technology, then expand the app from there.
Torres and others interviewed for the article stressed that it's important that citizen developers cooperate with IT for management, governance and other issues to make sure that all apps meet company guidelines. That's particularly important because citizen developers often don't have expertise in scaling apps.
Job Seekers: Become a Citizen Developer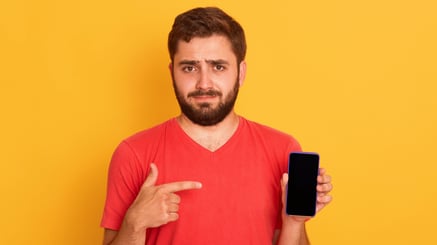 All this means that job seekers with low-code/no-code skills are much more likely to be recruited, and much more likely to get the jobs they want. The article "How no-code skills can snowball your career in 2022" adds that not only will it help someone get hired, but can also be an on-ramp to an IT job if that's someone's eventual goal.
How to Gain Low-Code Software Skills
Alpha Software has the ideal low-code/no-code platform for job seekers, IT and citizen developers. Alpha TransForm no-code software helps business users craft online or offline mobile apps in minutes. The apps can utilize the latest mobile features (camera, GPS, etc.) for fast, accurate data capture. Developers can even tie the apps into business process management systems. Get the no-code app builder.
Alpha Anywhere low code app development software has the unique ability to rapidly create applications and mobile forms with advanced features. These apps offer outstanding customer experiences and can easily access and integrate with any database or web service, and can exploit built-in role-based security or robust offline functionality. Build low-code apps for free.