"Citizen developers" – business analysts, business users and domain experts who create apps without the help of IT are disrupting enterprise app development. They're now using no-code application development tools and low-code application development platforms to help IT departments build apps across organizations at a faster rate.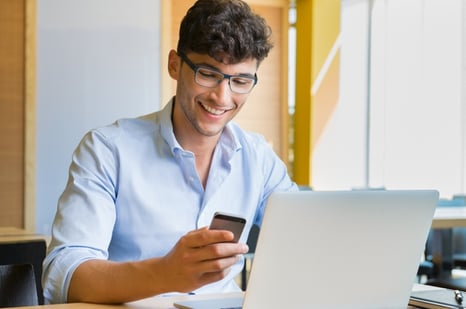 No-code development platforms that help people without a technical background create applications are changing the game, disrupting the traditional way of doing things, and giving businesses more control over their app development. You no longer need to know programming languages, know how to integrate with business process management systems or be a professional developer to write apps. No-code solutions with drag and drop technology are here and are disrupting traditional development processes.
Tools like the Alpha TransForm app maker have helped businesses roll out mobile applications quickly, cut costs, and ensure apps provide value for the user, but as you might imagine, this doesn't sit well with everyone (think of all the consultants billing you for hours of developer work).
The Growth of No-Code Development Tools
According to global research and advisory firm Gartner, low-code application development will make up 65% of all app development by 2024, and three out of four enterprises will be using at least four rapid application development tools.
This has implications for businesses of all sizes. Whether you're a small business looking to take your first steps towards digital transformation, or a large business aiming to improve efficiency and boost the customer experience, no-code development tools promise to make this process quicker, easier, and cheaper.
Push Back Against No-Code Software Development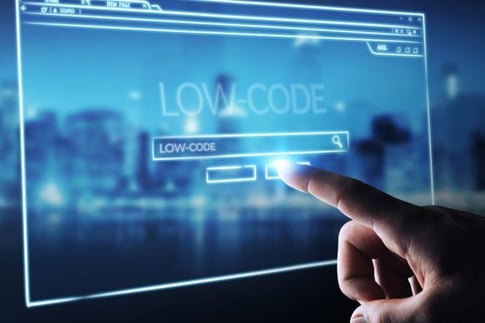 According to an article in Forbes by industry analyst Jason Bloomberg, president of Intellyx, there's plenty of evidence that IT and other market forces are trying to hold back no-code solutions. He writes that some people view the tools as "too disruptive – so disruptive, in fact, that many different constituencies are resisting, each one sticking its thumb in the dike, hoping to hold back the ocean."
Chief among those trying to hold back no-code software development tools, he says, are consultants, "especially the big system integrators, whose business model depends upon keeping throngs of junior developers busy and billable." If citizen developers can write apps themselves, there's no need for high-priced consultants (great for you, not so good for the consultants). The goal is to have more people without coding skills build customized web applications and mobile apps with drag and drop interfaces or low-code platforms.
Some people in IT aren't happy with the tools either, he adds. He says: "IT departments are also pushing back, often with a vengeance. Not only do the various denizens in IT fear for their jobs, but Low-Code/No-Code application platforms also threaten their credibility. After all, IT has been telling business stakeholders for years that the six-month/million dollar plan is the only way to build enterprise software."
While it's clear that these businesses are wary of no-code software development, it does create many job opportunities in other areas. Low-code/ no-code tools can help create the jobs of the future, strengthening enterprise app development.
Why Low Code/ No Code Can't be Held Back
Digital transformation is fueling change in enterprise app development.
Businesses need to be agile, quickly embracing the digital transformation, and traditional app development can make this difficult. As ITProPortal notes, the slow speed of transformation, limited capacity of IT departments, and increasing skill shortage in software development pose real challenges.
Bloomberg asserts, that businesses "can be even more successful with their digital transformations if they do away with hand-coding altogether, adopting Low-Code/No-Code across their organizations instead."
Bloomberg's portrayal of IT is perhaps a little harsh, though.
As I've written in my blog post, "Why IT Should Embrace Citizen Developers," many IT departments have embraced RMAD.
One person who has embraced low-code development tools is Isaac Sacolick, global CIO and managing director at Greenwich Associates. In a Computerworld article, he says, "CIOs should consider deploying a low-code mobile app development platform, creating standard APIs into backend systems for would-be programmers to use, and identifying and establishing agreements with external development partners as needed."
Despite the pushback from some corners in the industry, it seems like no-code development tools and IT can blend, and when they do, the results can be impressive.
Conclusion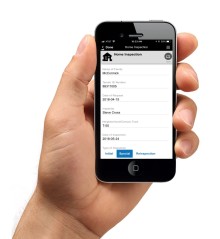 No-code development tools are going to play a big role in digital transformation. They're one of the most effective ways to develop enterprise apps, and more and more businesses are recognizing this.
Citizen developers are disrupting the way we develop enterprise apps, and the best way to embrace this is by downloading our whitepaper, "Democratize App Development by Empowering Citizen Developers."
It has the latest industry data, techniques, and success stories, and will offer you actionable advice on how you can improve your enterprise app development.
No Code Low Code App Builders

Alpha Software Corporation accelerates digital innovation and eliminates the bottleneck traditionally associated with developing business apps by enabling line of business users and IT developers to work in parallel to quickly create apps that increase productivity and deliver business value. The Alpha platform is the only unified mobile and web app development and deployment environment with distinct "no-code" and "low-code" app makers.
The Alpha Transform no-code app builder enables workers with domain knowledge to build robust, online or offline mobile apps in minutes and quickly prove business impact. Using the Alpha TransForm no-code product, business users can take full advantage of all the capabilities of the smartphone to turn any form into a mobile app in minutes, and power users & developers can add advanced app functionality with Alpha TransForm's built-in programming language.
If you're ready to take the next step, then learn more about Alpha TransForm, our highly rated no-code app development environment, and try it free for 30 days.