That's a worrying trend. But there's a very powerful counterbalance to that. The WEF also says 97 million new tech-related jobs will be created – jobs that employees without highly technical training will be able to fill thanks to low-code and no-code platforms.
It's not just the WEF that says that. So does a joint report by Microsoft and Goldsmiths, University of London, "Unlocking the UK's potential with digital skills." The report concludes that the "jobs of the future" will require that workers have skills in fields including AI, data and cloud computing. And low-code and no-code, it says, will allow existing employees to fill those jobs without having to go through extensive retraining.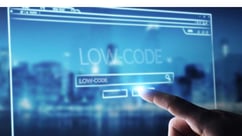 Chris Brauer, director of innovation at Goldsmiths University, who co-authored the report, explains, "There has been a lot of discussion about the need to retrain the workforce. But we found there is an enormous potential that is yet untapped in the marketplace."
ZDNet sums up, "This 'untapped potential' is referred to as the 'next-gen worker' in the report. They possess two sets of skills: they are digital-savvy, and can easily use new technologies; but, with some help from tools such as low-code or no-code platforms, they also have the ability to create new systems for others to use."
The Microsoft report says that 73 percent of workers have both the high consumptive skills and emerging productive skills to fill the new jobs. They just need the right tools --- low-code and no-code software.
Brauer says that five years ago, many people lacked high-level technical skills for coding and data analytics. But today, that has changed, thanks to low-code and no-code platforms.
He says, "Using dashboards, modeling, forecasting, planning, allocating resources in an intelligent manner, tracking and measuring quality and results – now, these capabilities don't require the high-end production skills that were required before. It's a huge opportunity to work better and faster, and to innovate with brand new tools for different tasks."
He adds that he expected that workers, using low-code and no-code tools, will create systems that will more efficiently manage data pipelines, and will also create tools that will create value in industries hit hardest by the COVID-19 crisis, including travel and tourism.
Choose the Right Platform for No-Code and Low-Code
It's important that businesses choose the platform most suited for this new generation of workers who aren't trained as coders and developers. Alpha Software is ideal for that. Alpha Software products are well-suited for companies of all sizes that want to build powerful business applications and apps.

Alpha TransForm no-code software helps business users craft online or offline mobile apps in minutes that utilize the latest mobile features (camera, GPS, etc.) for fast, accurate data capture. Learn more about Alpha TransForm and try it free for 30 days.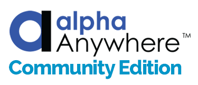 If you need to take apps further, Alpha Anywhere low-code development software has the unique ability to rapidly create mobile-optimized forms and field apps that can easily access and integrate with any database or web service and can exploit built-in role-based security or robust offline functionality. Build apps for free with Alpha Anywhere Community Edition.
Further Reading:
And if you would like to read even more about, check out
The Pros and Cons of Low Code Development
or Expert Tips to Get Started with Low Code
And if you are concerned about low code security, you might be interested in How to Make Low Code Secure or An Analysis of Low Code Development Security Compliance.