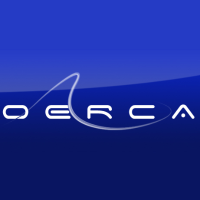 When you think of IoT and big data, you probably think of big companies using devices to run manufacturing plants or track their goods through the supply chain. But medium and small businesses are benefiting from IoT as well, especially if they're able to automatically capture sensor data, feed it into their analytics systems, and mine the data for business value.
A perfect example of this is OERCA, which builds and sells a web-based animal welfare and communications system designed to meet the specialized needs of zoological and wildlife management. Among OERCA's clients is the fishing, hunting and boating chain, Bass Pro Shops. Bass Pro Shops has aquariums in their stores across the United States, and needs to make sure that the fish and animals and the aquariums in which they live are kept healthy.
To do that, OERCA turned to Alpha Software. Using Alpha Anywhere and Alpha TransForm, OERCA built software to manage animal welfare, water quality and communications with veterinarians through its desktop, web and mobile app environment. The system, powered with Alpha Software technology and sensors, includes a sophisticated water quality management tool. Throughout the day the system tracks and records water quality metrics, and issues alerts if a water quality metric falls outside accepted parameters.
The system does much more than just send out alerts though. Using Alpha Anywhere, OERCA integrated all sensor data with Microsoft PowerBI, and uses the data to provide analytics dashboards that report on the metrics. The system automatically records critical aquarium and water data for its clients, saving workers 60% of time they previously spent doing manual data entry. The system has also helped increase customer loyalty — the app has more than a 97.73% engagement with users.
---
With new data collection apps that allow faster data-entry in the field, Oerca is saving workers 60% of time they previously spent doing manual data entry.
---
Why Alpha Anywhere and Alpha TransForm Are Ideal for Building Powerful Apps
The Alpha platform is the only unified mobile and web app development and deployment environment with distinct "no-code" and "low-code" components. Using the Alpha TransForm no-code product, business users and developers can take full advantage of all the capabilities of the smartphone to turn any form into a mobile app in minutes, and power users can add advanced app functionality with Alpha TransForm's built-in programming language. IT developers can use the Alpha Anywhere low-code environment to develop complex web or mobile business apps from scratch, integrate data with existing systems of record and workflows (including data collected via Alpha TransForm), and add additional security or authentication requirements to protect corporate data.