Industrial robots have been invading the workforce over the last decade, with some people worrying that they have been taking over the jobs that people previously performed, and others saying that they lead to the creation of new high-tech jobs.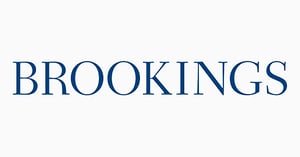 But where exactly are these robots? You might expect that they'd be evenly distributed across the United States or concentrated in states with big high-tech industries like California and Boston. If you thought either of those things, you'd be wrong. A new study from Brookings that maps robot concentration in the U.S. concludes, "Robots, it turns out, are congregating densely in some places but are hardly found in others. Specifically, the map makes clear that while industrial robots are by no means everywhere, they are clustered heavily in a short list of Midwestern and Southern manufacturing states, especially the upper Midwest."
There's a reason for that. Industrial robots are used heavily in the auto industry — that industry deploys nearly half of all industrial robots. And so, the study found, "more than half of the nation's 233,305 industrial robots are burning welds, painting cars, assembling products, handling materials, or packaging things in just 10 Midwestern and Southern states." The leader is Michigan, with 28,000 robots, (12 percent of the nation's total), followed by Ohio (20,400 robots, 8.7 percent), Indiana (19,400 robots, 8.3 percent), and Tennessee just behind it.
If you look at the map more closely, you see robot concentrations in certain areas within those states, notably Detroit with more than 15,000 industrial robots, which comes out to 8.5 per 1,000 workers. Other manufacturing centers like Toledo, Grand Rapids, Louisville, and Nashville also have high robot concentrations.
Why do developers need to think more about robots? Because robots are top of the mind for CEOs these days. The Wall Street Journal cited the Brookings study which identified trends around robots as one of the most important things that CEOs are reading these days. And more companies are looking into what's possible with robots, including the promise of Robotic Process Automation (RPA).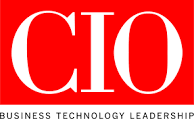 Not familiar with RPA? The CIO Magazine article, "What is RPA? A revolution in business process automation" senior writer Clint Boulton explains:
"RPA is an application of technology, governed by business logic and structured inputs, aimed at automating business processes. Using RPA tools, a company can configure software, or a 'robot,' to capture and interpret applications for processing a transaction, manipulating data, triggering responses and communicating with other digital systems. RPA scenarios range from something as simple as generating an automatic response to an email to deploying thousands of bots, each programmed to automate jobs in an ERP system."

Leslie Willcocks, professor of technology, work, and globalization at the London School of Economics' department of management explains in the McKinsey & Company report: "The Next Acronym You Need to Know About: RPA (Robotic Process Automation)"
"RPA takes the robot out of the human. The average knowledge worker employed on a back-office process has a lot of repetitive, routine tasks that are dreary and uninteresting. RPA is a type of software that mimics the activity of a human being in carrying out a task within a process. It can do repetitive stuff more quickly, accurately, and tirelessly than humans, freeing them to do other tasks requiring human strengths such as emotional intelligence, reasoning, judgment, and interaction with the customer."
Ultimately, RPA is heavily used in back-office processes to automate time-intensive routine tasks, so workers can focus on more valuable work. The opportunity for mobile app developers lies in building the front-end to RPA systems and data, as companies begin incorporating robots into industrial work and leverage RPA to gain efficiencies.
There are, of course, many other kinds of uses that robots can be put other than industrial use and RPA. And there's a good chance that in the future, mobile apps and IoT will be used increasingly in concert with robots. For example, a robot for the home called Kuri is controlled by a mobile app. You can expect that most robots will follow suit, and will work with IoT devices, or include their own IoT sensors.
---
---
If you want a look at some of the biggest innovations coming in the area of IoT and autonomous machines in the 10 years, you'll want to book a seat for a talk by Tom Ryden of MassRobotics at the upcoming Alpha DevCon (October 25-27, 2017 – Newport, Rhode Island). Ryden's keynote address will explain how many robotics companies and manufacturers will utilize Robotic Process Automation and mobile apps to power these smart machines, and how mobile apps will be expected to use the data coming from sensors in robots. The presentation will also cover how artificial intelligence (AI) advancements will fundamentally reshape the way we interact with robots and IoT devices, and the demands these trends will place on mobile apps.
Alpha DevCon is Alpha Software Corporation's global user conference for Alpha Anywhere users and partners. This annual summit assembles a wide range of executives, developers and business leaders tasked with speeding the mobilization of their organizations. For five days, attendees network with executives, business analysts, and developers leading some of the most innovative B2B and B2E mobile and web app projects in business today. Alpha Software's full management and engineering teams as well recognized mobile strategists are among the attendees. Register now for Alpha DevCon to take advantage of early-bird special discounts.
Further reading: