The March 20th issue of Infoworld, features a slide show highlighting RAD mobile development options under the headline "10 Simple Tools for Building Mobile Apps Fast" in which they featured "No-code and low-code mobile programming tools [that] give business users and developers a fast track to mobile app success."

Featured in the list is Alpha Anywhere, our RAD mobile solution for building and deploying enterprise-level, cross-platform HTML5 & Hybrid mobile and web business applications.

Alpha Anywhere featured in InfoWorld RAD mobile slideshow
From InfoWorld:



"

A low-code, rapid, wizard-driven, end-to-end builder with a Windows-based IDE, Alpha Anywhere supports many databases and targets Web, mobile (iOS, Android, and Windows Phone), and desktop applications. HTML apps can be built using a component-based designer and responsively adapt to screen sizes from 4 inches to 4 feet.

Alpha Anywhere integrates with PhoneGap and Adobe PhoneGap Build, allowing the easy creation of hybrid mobile apps without requiring the developer to install multiple native development environments or purchase a Mac. The company is currently testing a unique solution for occasionally connected mobile apps that rely on remote databases.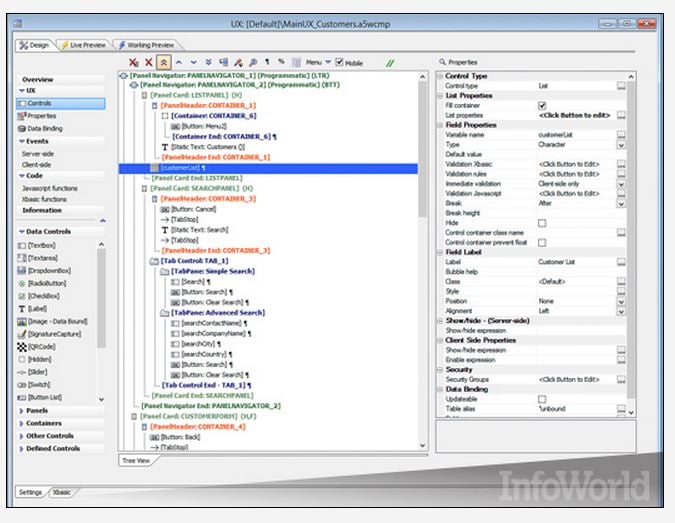 Alpha Anywhere, Alpha Software, $99 per month