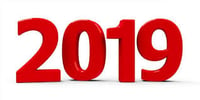 The year is more than half over, an ideal time for taking a look at the most important mobile development trends for 2019. Following are some of the top ones, taken from the blog post, "Top Ten Ruling Mobile App Development Trends in 2019."
The post cites augmented and virtual reality as one of the most important trends of the year. The technologies, the post notes, can exponentially increase customer engagement, and points to the Pokemon Go craze as one example of how addicting they can be.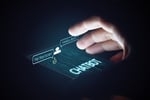 Chatbots, it says, will continue to become increasingly important for mobile apps for several reasons. One is that they quickly engage with customers and can provide a personalized experience. Another is that chatbots can handle many routine customer interactions, and so free up customer service reps for more advanced and complicated tasks.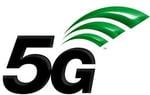 One of the biggest upcoming trends, according to the blog post, is the advent of 5G wireless technology. It's much faster than 4G, with speeds of up to 100 gigabits per second. In addition, it has a much lower latency as well. Taken together, that means more than speed, because it will allow entirely new kinds of apps to be written. Expect new 5G smartphones to become available before 5G is rolled out, so that the hardware will be available to take advantage of all that network speed.
The Internet of Things will continue to gain in importance for mobile, the blog says, for multiple uses, including sophisticated location services, and especially for service and maintenance work.
App security will take center stage, the post claims, because consumers are increasingly worried about how their private data is being handled. Security issues related to IoT can be addressed by blockchain, according to the post. And mobile wallets will finally take off this year, the post believes, as a way to encourage even more e-commerce.
Beyond those advances, the post points to cloud integration as one of the key mobile technologies of the year. Even though mobile and the cloud have worked in tandem for several years, now, it will become increasingly important, nothing that the use of distributed storage between on-device and the cloud will be especially useful.
Tying Them All Together for the Business

To take advantage of the latest mobile features -- AI, Chatbots, 5G, IoT, etc. -- while meeting enterprise security requirements you'll need a secure, flexible mobile app development platform that a wide range of employees can use to modernize business activities. Alpha Software products deliver enterprise-grade apps with the latest mobile features. Mobile Apps produced with Alpha Software technology incorporate the latest mobile features, operating system updates and security requirements. Alpha TransForm and Alpha Anywhere enable a wide range of technical and non-technical app builders, and can work independently or as a single platform. Alpha TransForm helps business users craft online or offline mobile apps in minutes that utilize the latest mobile features (camera, GPS, etc.) for fast, accurate data capture (replacing the paper forms that companies rely on today to record important business or customer data). Alpha Anywhere has the unique ability to rapidly create any type of mobile app that can easily access and integrate with any database or web service and can exploit built-in role-based security or robust offline functionality. Learn more and take a free trial.