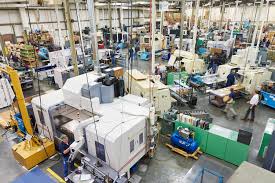 If you're looking to bring your factory into the future, the first thing you should consider is updating your modern manufacturing execution system (MES) to join the digital, everything-is-connected world. Doing that can reduce costs, increase efficiency, cut defects, improve output and add to a manufacturer's bottom line.
The article "Manufacturing execution systems now key in digitized world" points out just how vital such systems are for moving companies towards what is called Manufacturing 4.0 or Smart Manufacturing.
Its author notes that MES has been around for quite some time, but it was mired in old technology. Plant networks that connect MES to equipment and controllers ran on Ethernet, which was effective in its time, but limited MES's connectivity and capabilities. Notably, it was difficult to connect MES to the ERP systems that many enterprises use.
But because Ethernet technology is similar to Internet Protocol, it's not difficult to connect MES systems to enterprise systems like ERP, and to the new generation of IoT devices used on factory floors. The article notes: "The formerly isolated world of plant-floor MES is now readily connectable to ERP and the Internet. Manufacturing execution systems are evolving to take advantage of increased visibility and the proliferation of smart, connected Internet of Things (IoT) devices to improve process control, provide early detection of changing conditions, monitor equipment for predictive and preventive maintenance, and more."
MES are designed for scheduling and dispatching, quality management and data collection, and when they are updated to take advantage of the latest technologies like IoT, they're far more effective than in the past, the article notes. For example, they can now gather and act on data in real time, which offers tremendous benefits. The article points out "If a transaction makes it into the system in a few hours or by the end of the shift, that's good enough for the general ledger, but not nearly good enough for plant-floor data and controls."
MESA International, the pre-eminent MES association, notes that using modern MES systems can help "bring about a revolution in manufacturing business strategy, turning traditional factories from cost centers into profitable innovation centers."
So if you're looking to reap all the benefits of the digital manufacturing revolution, consider modernizing the way you connect MES to plant equipment and the greater enterprise.
---
Read Why Industry 4.0 Will be Powered By Mobile
---
The Best Platform to Help Manufacturing Enter the Digital Era
Other technologies can also help manufacturers enter the digital era. Alpha TransForm (no-code) and Alpha Anywhere (low-code) can work independently or together as a single platform and are ideally suited for digital transformation at manufacturing companies. Alpha TransForm helps business users craft online or offline mobile apps in minutes that utilize the latest mobile features (camera, GPS, etc.) for fast, accurate data capture on the production floor, in warehouses, or at customer sites.. Alpha Anywhere has the unique ability to rapidly create mobile-optimized forms and field apps that can easily access and integrate with any database or web service and can exploit built-in role-based security or robust offline functionality. Learn More
Get a free non-conformance app template.