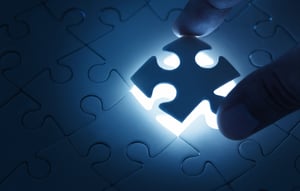 I've written frequently about the talent shortage in several industries, including manufacturing, construction and oil and gas. But it's becoming clear that those aren't the only industries being affected. In fact, there's a worldwide shortage of talent in almost any industry you can name. That's the conclusion of a report by the ManpowerGroup, "Solving the Talent Shortage: Build, Buy, Borrow and Steal."
Compelling Data: Acute Worker Shortages
The report is based on a massive survey — the company interviewed 39,195 employers in 43 countries and territories. And the news for employers is dire. The report concludes: "Talent shortages are more acute than they have been for decades…We found that more employers than ever are struggling to fill open jobs. Forty-five percent say they can't find the skills they need, and for large organizations (250+ employees) it's even higher, with 67% reporting talent shortages."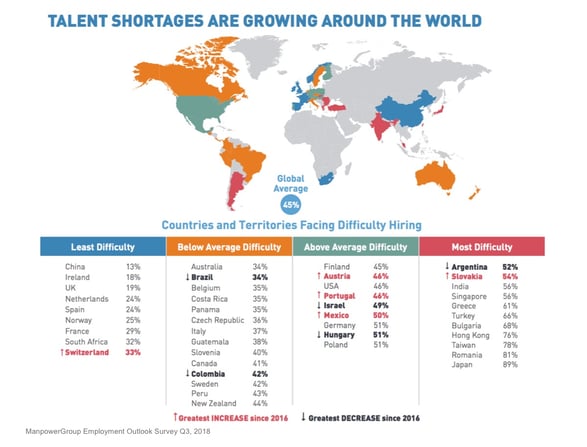 It goes on to say, "Every industry is impacted. From manufacturing to mining, transport to trade, employers cannot find the people they need with the right blend of technical skills and human strengths."
Among the workers hardest to hire are the skilled trades (electricians, welders, and mechanics), sales reps, engineers, technicians and IT staff. That varies according to the country surveyed. For example, in the United States, it's very difficult to find healthcare professionals, including doctors, nurses and other non-nursing healthcare professionals. Finding people to work in the manufacturing industry is also hard.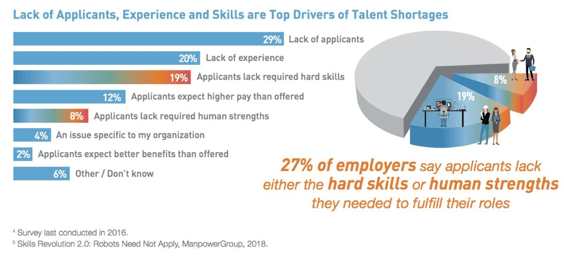 It's Only Getting Worse for Large Enterprises
The report's findings show that things are likely to only get worse in the future. Ironically, digital transformation, designed to make workers and enterprises more efficient and productive, is helping spur the talent shortage, according to the report. It warns, "As companies digitalize, automate and transform, finding candidates with the right blend of technical skills and human strengths is more important than ever – yet 27% of employers say applicants lack either the hard skills or the human strengths they need." Large enterprises seem to be the organizations that will face the biggest challenges around hiring talent.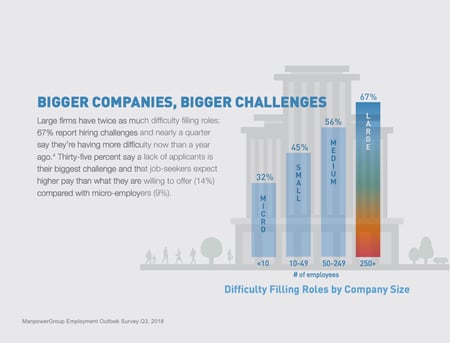 How to Solve the Talent Gap: Intelligent Apps
There is a solution for the problem. Intelligent apps that digitize business processes and eliminate paper forms can increase worker efficiency by:
speeding the capture of, and access to, data in the field -- reducing hours spent on each task and squeezing more work time out of each day for every worker
capturing the proven practices of more experienced workers to provide best practice workflows for less experienced workers to follow
embedding business logic - capturing the proven practices of more experienced workers to provide best practice workflows for less experienced workers to follow
integrating with systems of record - incorporating existing data or trigging workflows or alerts based on input data
lowering risk by collecting accurate field data quickly -- eliminating data-entry mistakes and delayed access to critical data.
All these factors make workers more productive, and processes more accurate and efficient. Collectively, this reduces the need to hire as many new workers, because companies can do more with less.
---
Manufacturing Apps for Business
Are you challenged to build manufacturing apps for your team? View our free templates to build manufacturing apps..
---
The Best Way to Build Intelligent Apps for Today's Workforce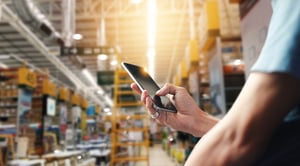 Low-code/no-code development platforms allow non-technical staff to write these intelligent apps, reducing the need for highly trained programmers to write every app the business needs and avoiding app development bottlenecks. Many of these platforms, such as Alpha Anywhere, also enable business users and IT staff to collaborate on apps, allowing each to focus on value-add activity.
Enterprises need to choose the right platform to enable the organization to craft the intelligent apps they need quickly, elegantly and securely. Alpha TransForm is ideal for crafting intelligent business apps. Alpha TransForm helps business users craft online or offline mobile business apps in minutes that utilize the latest mobile features (camera, GPS, etc.) for fast, accurate data capture. If IT staff want to add more advanced features to any business app, they can utilize Alpha Anywhere to add further security or robust offline functionality to these intelligent apps.
---

Intelligent Mobile Apps for Today's Business Workers
Powerful Data Capture Apps for Field Service, Standing Workers and Remote Teams
Inspections • Safety Checklists • Workplace Audits • Non-Conformance Reports • Patient Intake Forms • Equipment Audits
Time and Attendance • Certifications and Training • Gemba Walks • Field Dispatch • Supplier Defects • Certifications •
Work Orders • Maintenance • Fleet Management • Incident Reports • Work in Progress Tracking • Inventory Tracking • and more
Learn more and try it free for 30 days.
---

Further reading on the worker shortage:
---
Alpha Software Mobile App Development Products - Unparalleled Speed & Flexibility
Through its collective platform, Alpha Software is uniquely able to offer all the ease and speed of "mobile forms" products with the added power and control of rich "low-code" platforms.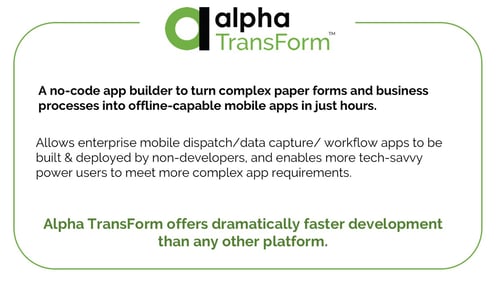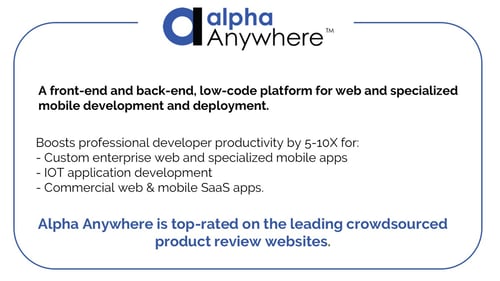 Learn more at www.alphasoftware.com