Construction companies cannot find and hire the workers they need
The housing market is booming and construction jobs are open everywhere. Despite unemployment rates rising, construction firms cannot find the younger workers and craft workers they need to fill construction jobs.
The 2020 Construction Outlook Survey by the Associated General Contractors of America (AGC) found that 81 percent of construction companies have trouble filling job openings. And 72 percent said they expect labor shortages will be their biggest hurdle this year.
The New Infrastructure Plan Will Make Hiring Craft Workers Even Harder

If you're in the construction business, one of your worst problems is about to get worse – the skilled labor shortage. President Biden's proposed $2 billion infrastructure plan will put an even greater strain on the already taxed construction labor market.
Beyond that, the survey found that more than 76 percent of construction firms said they expected to increase their construction workforce in 2021 – and that was before Biden released his infrastructure plan, so those numbers are likely much higher now.
There are serious consequences to the labor shortage, according to the AGC survey, including these:
57 percent of companies say the skilled labor shortage is the biggest challenge to construction worker health and safety
44 percent have seen higher project costs because of it
40 percent say projects are taking longer than expected due to the shortage.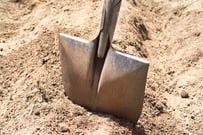 Inefficient Systems Require Companies to Find Qualified Skilled Workers
The industry faces a labor shortage, particularly in skilled trades. In part, this is because of how inefficient the industry and its systems still are. As I've written before, a survey by PlanGrid and FMI found "35% of construction professionals time is spent (over 14 hours per week) on non-productive activities including looking for project information, conflict resolution and dealing with mistakes and rework." Unproductive activities like these cost the construction industry more than $177 billion in 2018 alone.
Intelligent Mobile Apps Can Fight the Construction Labor Shortage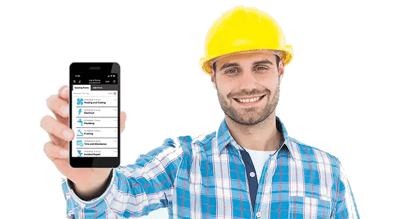 Using intelligent apps can combat the shortage and enable construction companies to get more jobs started and completed. Intelligent construction apps digitize business processes and paper, which enables construction companies to:
Increase worker efficiency by reducing the hours spent on each daily activity.
Capture the knowledge of more experienced workers in intelligent apps that can guide younger workers.
Lower risk by reducing data-entry mistakes and delayed access to critical data.
Speed the capture and delivery of critical field data (even without a cell or WIFI signal)
Utilize embedded business logic for best practices and workflows
Integrate with existing databases and systems of record
Getting the Job Done with the Construction Workers You Already Have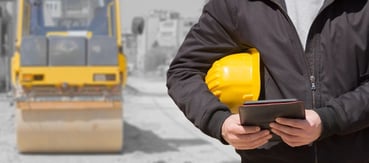 To build those intelligent apps, construction companies can turn to Alpha TransForm. Alpha TransForm turns complex paper forms and business processes into offline apps in just hours. It allows enterprise mobile dispatch/data capture/ workflow apps to be built & deployed by business users who cannot code. The software enables power users to meet more complex app requirements, such as bar-code scanning that looks up data saved on the device.
One residential energy inspection company built a mobile app using Alpha TransForm for inspections. With Alpha TransForm, the Company's raters/inspectors have increased inspection throughput, improved data accuracy, and made the data available to the company's systems immediately. The mobile construction app saved more than 40 man-hours per week doing home energy inspections (read the case study).
See how easily you could build mobile apps, ditch paper forms and do more with fewer workers. Take a 30-day free trial, complete with construction app templates.