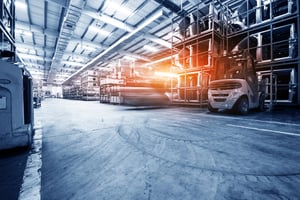 Manufacturing's biggest challenge over the next decade will not be foreign competition — instead, manufacturing organizations will face a dramatic labor shortage in which manufacturers won't be able to fill even half of their open positions. So concludes a Deloitte study, "The jobs are here but where are the people?"
The study warns, "The search for skilled talent—ranked as the No. 1 driver of manufacturing competitiveness by global manufacturing executives —appears to be at a critical level." How bad is it? Deloitte says the industry will have 4.6 million jobs to fill between 2018 and 2028, but will likely only be able to fill 2.2 million of them.
---
According to Deloitte, manufacturers will have 4.6 million jobs to fill between 2018 and 2028, but will likely only be able to fill 2.2 million of them.
---
The report cites a number of reasons for the gap, including a shortage of people with the right advanced technical skills, the perception that manufacturing jobs are dangerous or dead-end work, and the retirement of baby boomers, who now fill a significant portion of manufacturing jobs.
The shortage of manufacturing labor is due to:

the large number of retiring baby boomers

the perception that manufacturing jobs are dangerous or dead-end jobs

a lack of workers with the right advanced technical skills.

The lack of programming and other digital skills is particularly problematic, the report says. And even people who do have programming skills often lack the manufacturing know-how to do the work manufacturers require. Frank Liou, director of the manufacturing engineering program at Missouri University of Science and Technology, told Engineering.com, "Many engineers simply do not have the skills for advanced manufacturing processes, such as additive manufacturing and 3D printing. For example, most engineers still don't know how to properly design a part for 3D printing, and while many students know how to build a CAD drawing, they don't know how to apply CAD/CAM and use CAD data to drive the manufacturing process."
How No-Code Development Can Bridge the Skills Gap in Manufacturing
One of Deloitte's recommendations for bridging the skills gap is for companies to increase in-house technical training: "Manufacturers should consider increasing investment in training programs and integrating digital technologies to add relevance, helping employees move ahead on the digital curve."
No-code/low-code development tools are an ideal way to move employees along the digital curve and also address the lack of programmers with manufacturing know-how. With these tools, employees with no programming skills or background can write useful applications. The tools also let employees with manufacturing skills write the kinds of manufacturing applications that advanced programmers without a manufacturing background aren't able to write.
What's the Best No-Code Development Tool for Manufacturers?
The Alpha TransForm no-code/low-code mobile development environment is ideal for helping manufacturers bridge the talent gap. Alpha TransForm helps business users and developers craft mobile manufacturing apps in minutes that utilize the latest mobile features (camera, GPS, etc.) for fast, accurate data capture. Resulting apps can connect to systems of record and work offline. TransForm truly shines against other packaged manufacturing apps because it does not solve just a single workflow, process or problem -- quick-to-craft TransForm apps can replace virtually any paper form and integrate into any business process. If more development power is ever required, developers can leverage the Alpha Anywhere development environment to rapidly create advanced forms and apps that can easily access and integrate with any database or web service and can exploit built-in role-based security or robust offline functionality. Learn more about Alpha TransForm and try it free for 30 days.